Some Washingtonians have been bitten by the political bug. Joseph, however, hasn't just been bitten – he's spiking a 105-degree fever. Since graduating from Gallaudet University with a degree in government, this 26-year-old has interned for Sen. Tom Harkin (D-Iowa) and at the Obama White House, has participated in AmeriCorps, and has plans to run for political office someday. Born in South Korea and adopted by an Iowa couple at age 5, Joseph grew up on a farm with 14 siblings. Those clear night skies may be responsible for his huge interest in space exploration. He'd also like to explore starting a family of his own. In the meantime, he catches up with "chosen family" at Nellie's and Cobalt.
What's on your nightstand?
I prefer not to answer that.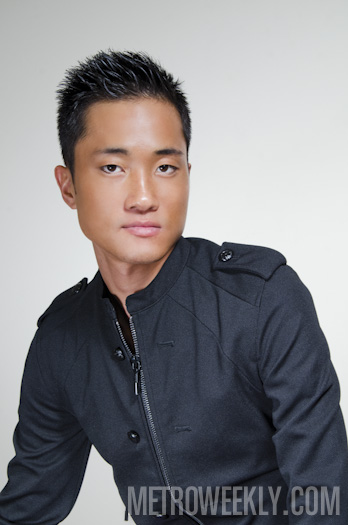 Coverboy: Joseph
What are your television favorites?
Family Guy, Bob's Burgers, Law and Order: SVU and America's Funniest Home Videos.
Who's your greatest influence?
Tom Harkin. He's not only been an advocate for people with disabilities, but he's voted his conscience, what he thinks is right. Since I've been able to vote, I've voted for him.
What's your greatest fear?
Failure. I know it's a part of our daily lives, but I still fear failure, the feeling of disappointment.
Pick three people, living or dead, who you think would make the most fascinating dinner guests imaginable.
Chelsea Clinton. I love the Clinton family. I would love to meet an astronaut – I've got several that come to mind – probably Buzz Aldrin. My grandfather, John. I met him very briefly. He was a doctor, and part of World War II rescue efforts.
What would you serve?
I would cook Korean food.