A trip to the District more than two years ago convinced Justin to uproot himself and make D.C. his new home. The 28-year-old Alabama native is a frequent traveler who loves to explore different parts of the country. "I try to go somewhere new each year," Justin says of his jet-setting lifestyle. When he's not traveling, he enjoys taking part in water-related fun, from lakeside retreats to jet skiing. When his attention turns from water sports to watering holes, you're most likely to catch him at JR.'s, Cobalt or Town.
What's on your nightstand?
An alarm clock, my iPhone and a picture of me and my fiancé.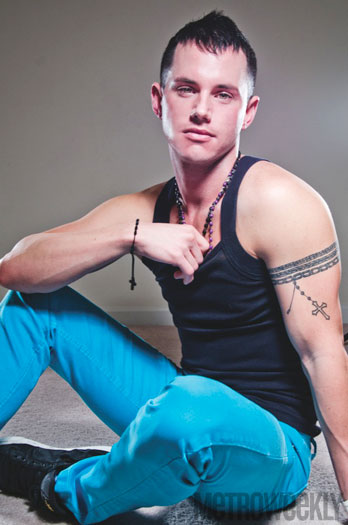 Coverboy: Justin
(Photo by Julian Vankim)
What's in your nightstand drawer?
Watches, sunglasses, various accessories.
Where do you keep the condoms and lube?
Directly below that drawer. Easy access.
What are your television favorites?
American Dad — Roger's my favorite character. Occasionally I'll catch Tosh.0. I really like to laugh.
What was your favorite cartoon when you were a kid?
Tom and Jerry.
What superhero would you be?
Wolverine. He's just awesome, and he has a great body.