The D.C. Council voted 11-2 Monday on a resolution reprimanding Councilmember Jim Graham (D-Ward 1), one of the city's two gay councilmembers, over findings in a report by the D.C. Board of Ethics and Government Accountability that alleged that Graham violated the city's code of employee conduct by trying to intervene on behalf of a campaign contributor bidding on a city contract.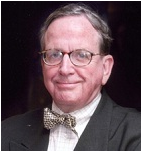 Graham, who has repeatedly denied any connection between campaign donations and actions taken in his roles as councilmember and Washington Metropolitan Area Transit Authority (WMATA) board member, and insisted that he broke no ethics rules, voted no on the resolution, as did Councilmember Marion Barry (D-Ward 8).
The reprimand stems from the findings by the ethics board, which said it found "a substantial body of evidence" that Graham, in his roles as both a councilmember and a voting member on the WMATA board, indicated he would be willing to offer preferential treatment to a company bidding to administer the District's lottery, as Metro Weekly previously reported.
In a matter not directly related to the ethics board's conclusions, the D.C. Council also voted 10-2-1 to remove oversight of the city's Alcoholic Beverage Control (ABC) Board from the Committee on Human Services, which Graham chairs, instead putting it under the jurisdiction of another member's committee. Graham and Barry again voted against that move, while Councilmember Vincent Orange (D-At Large) voted present.
The resolution reprimanding Graham, introduced by Council Chairman Phil Mendelson (D), quoted extensively from the 27-page opinion issued by the ethics board that found Graham made statements that appeared to imply he would support W2Tech – which formed a joint venture that was awarded the contract for the District's lottery – if Banneker Ventures, a general contracting and construction management firm sharing a common principal with W2Tech, would withdraw from a bid to redevelop a Florida Avenue WMATA-owned site, allegedly in order to clear the way for firm LaKritz Adler, a campaign contributor of Graham's.
Though the ethics board said it found evidence that Graham had attempted to intervene on behalf of LaKritz Adler, it stopped short of sanctioning Graham, because the alleged intervention happened before the formation of the ethics committee, created in 2012. Sanctioning Graham for actions taken prior would violate constitutional prohibitions on retroactive lawmaking, the board's chairman, Robert Spagnoletti, said when the findings were released.
Despite the lack of sanction, Graham's lawyers argued that the ethics board broke its own rules and denied Graham due process when it failed to hold a hearing at which Graham could respond to the evidence against him. Graham's lawyers also filed a lawsuit against the ethics board and sought a restraining order against it, in the hope of preventing the D.C. Council from taking into account the board's findings. However, those hopes were dashed Friday after a D.C. Superior Court judged declined to issue such a restraining order – though the lawsuit may proceed.
Graham, who is up for re-election in 2014 and is expected to run for another D.C. Council term, previously said he had no plans to resign from office.
Following the passage of the D.C. Council reprimand, Graham issued a statement saying it was "time to move on."
"I have very important responsibilities as chairman of the human services committee and all the responsibility of representing Ward 1," Graham said in the statement. "Going forward, I will continue to represent the people who elected me to serve with the same passion and fervor as I have from my first day in office."