In 1966, photographer Marie Cosindas captured a seductive image of two shirtless male sailors posing in cozy, close quarters: one reclining sideways and open-legged on a rug, the other crouched close behind. It's not a gay photo per se, and Cosindas didn't even think it homoerotic when Allen Ellenzweig approached her for permission to include it in his landmark 1992 book The Homoerotic Photograph. But to most viewers today, and especially those who are gay, the image is incredibly suggestive. And that's true even before you learn its title: "Sailors, Key West."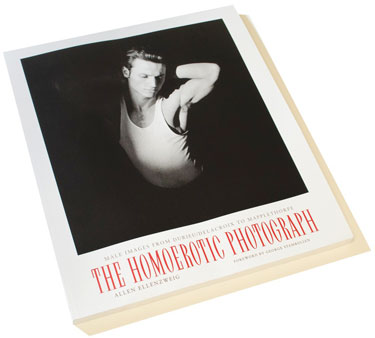 The Homoerotic Photograph
"Things that might have seemed quite innocent 50, 60, 100 years ago," explains Ellenzweig, "we can appreciate that they were innocent in their time, but we are not as innocent."
An even older example offers still more proof: Thomas Eakins's late-19th century famous series The Swimming Hole, which features nude male students frolicking. In our post-Freudian era, Ellenzweig says, "We can't look at a bunch of men naked without wondering, 'What might have happened when they were together? Was there intimacy among them?"'
In his book, Ellenzweig writes that "pictures dealing with the emotional or sexual exchange between men have found expression in every epoch of photography's development." He adds that since the birth of the art form in mid-19th century France, "the homoerotic photograph has been pervasive," even if it was subtle or unrecognized in its time.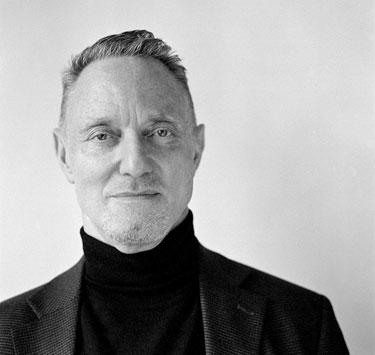 Allen Ellenzweig
(Photo by Steven Haas)
Today, homoerotic photography is more pervasive – and commercial – than ever, according to the New York-based freelance cultural critic, who gave a talk on the subject last week at the Corcoran Gallery of Art. "Now, it's everywhere," he says. "It's in our advertising, it's in our fashion photography, it's in our rock and roll. You name it, you can't get away from the sexualized image of a man, or men." Nude women, of course, have been everywhere in photography since its inception. This is both a reflection of our patriarchal society as well as the fact that the majority of photographs, up until at least the 20th century, were made by and for men who, Ellenzweig writes, "had no interest in seeing themselves viewed as the object of erotic fantasy."
In 2012, Columbia University Press reissued Ellenzweig's book in paperback, though they didn't ask him to revise or update its content. "It's exactly the book it was 20 years ago," he explains, adding with a laugh, "except they allowed me to update my author's photo."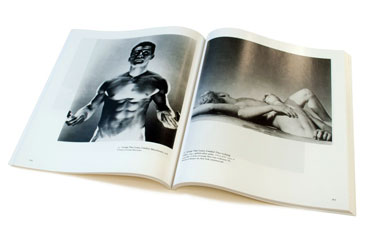 Obviously, a lot has changed in the decades since The Homoerotic Photograph first appeared, not least of which is the increasing visibility and acceptance of LGBT people and images in the mainstream of American society. That is definitely having an impact on the changing face of homoeroticism.
"If I were to revise the book," says Ellenzweig, "I would have to do a completely new couple of last chapters to try to get at all the different kinds of ways homoeroticism now is used in our culture, including the commercial."
The Homoerotic Photograph is available for sale at bookstores and online at Amazon.com.