D.C. Councilmember Jim Graham (D-Ward 1), one of two out gay members of the D.C. Council, issued a statement Friday saying he will not resign, despite calls from critics, including the editorial board of The Washington Post, to do so following the finding of the District's board of ethics that Graham violated the city's code of employee conduct while intervening in a contract dispute.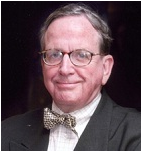 "I am not resigning," Graham said in a statement. "There have been no allegations or suggestions that a crime has been committed, or that there was an illegal financial interest, or that laws have been broken."
Graham said he "categorically den[ies]" any connection between campaign donations and any action he has taken. He also added that he is in discussions with his lawyer, William Taylor, about his next course of action, referring any questions on the matter to Taylor.
The District's Board of Ethics and Government Accountability issued a 27-page opinion Thursday saying it found "a substantial body of evidence" that Graham, who served as both councilmember and the city's representative to the Washington Metropolitan Area Transit Authority, violated the city's code of employee conduct in 2008 when he "abandoned his impartiality and demonstrated inappropriate preferential treatment" in offering to support a bidder for the city's lottery contract if that bidder would drop out of a separate Metro development project, according to The Washington Post.
That offer broke three provisions of the employee code of conduct: loss of independence or impartiality; giving preferential treatment; and adversely affecting public confidence in government, because Graham was possibly motivated to transfer the Metro development project to a firm that was among his campaign contributors.
But the Post also reports that the ethics committee found that they could not move forward with a formal investigation and sanctions ranging from fines to censure, due to the committee's inability to police behavior that occurred prior to the committee's creation in 2012. Sanctioning Graham now would violate constitutional prohibitions on retroactive lawmaking, the board's chairman, Robert Spagnoletti said Thursday.
Following Thursday's revelations, the Post's editorial board penned a piece in which they called for Graham's resignation, categorizing Graham's actions as having been found "indefensible."
[Photo: Councilmember Jim Graham (Courtesy of D.C. Council).]