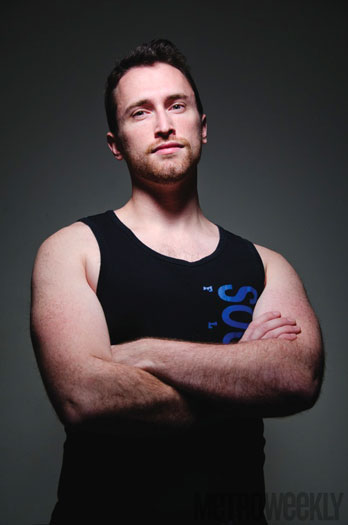 Coverboy Aaron
(Photo by Julian Vankim)
What's your favorite food to splurge with?
Chinese.
What's your favorite season?
Spring, because things are starting to bloom and blossom. Green is my favorite color, and I like when things are alive and not dreary.
What kind of animal would you be?
A wolf.
What kind of plant would you be?
An oak tree. Common, but strong.
What kind of car would you be?
Doesn't matter as long as it's a stick-shift.
What are you most grateful for?
That there's no limitations to what we can do as long as we're alive.
What's something you want more of?
Technology. More ability to explore space and the universe.
State your life philosophy in 10 words or less.
Be free, love others, but avoid causing pain.