"[It] was pretty much just bears in bars," Matt Bearracuda says of the bear scene in San Francisco. "It was a little too conservative and a bit boring for me."
A native of the Bay Area, Bearracuda figured San Francisco could use a monthly bear dance party, "where people are actually having a good time rather than sitting in the corner, drinking a beer [and] nobody smiling."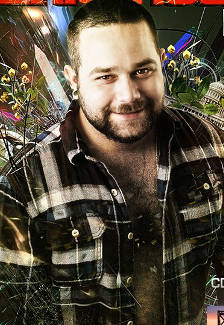 John LePage
The resulting party, Bearracuda, was such a hit, Matt adopted it as his last name. And he started throwing the party at clubs around the world. Over the past several years Bearracuda has touched down in 35 cities. This Saturday, March 9, the party stops for a second time in D.C., at Cobalt, where San Francisco-based DJ John LePage will spin house tunes.
Bearracuda counts Bob Mould, who also lives in San Francisco, as a good friend, but was less inspired for his party by Mould's Blowoff than by other, straight events he's seen in San Francisco and beyond.
"I've worked in the gay scene since '96," Bearracuda says. "I've seen and done pretty much everything that anyone could do in a gay club, from entertainment to working the door to coat check, helping with promotion, things like that." Visions of go-go dancing sprung to mind, but that's not the kind of entertainment Bearracuda meant. After a little prodding, he confesses, "I used to be a drag queen, a drag performer for almost 15 years." Unfortunately, he refuses to share his drag name. "I can't tell you that," he laughs.
Surprisingly, Bearracuda also doesn't identify as a bear. "I'm a tall, skinny guy," he says. "I do have a beard. But I'm more of a bear chaser."
With Bearracuda, you might say he gets to fulfill that role, chasing bears in their natural habitats.
Bearracuda is Saturday, March 9, at Cobalt, 1639 R St. NW. Cover is $7 before 10 p.m., or $10 after. Call 202-232-4416 or visit cobaltdc.com.