The airline business is pretty bumpy. Once upon a time, Pan Am and TWA might have been the big dogs at Dulles International Airport. In the not-so-distant past, you might have caught a Continental or Swissair flight out of Dulles, though they are no more. Even the ones that do stick around are hard to hold onto, like Icelandair moving from Baltimore-Washington International Thurgood Marshall Airport (BWI) to Dulles.
But when God closes the cabin door, in some way she opens a Jetway – or something like that.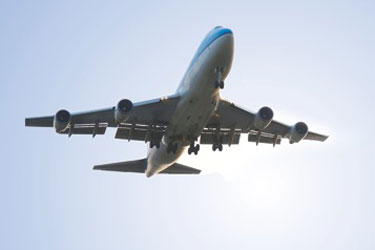 First up – and at the luxe end of the spectrum – is Etihad Airways, national airline of the United Arab Emirates, which will start daily flights March 31 between Dulles and its hub, Abu Dhabi. Voted "World's Leading Airline" by the people behind the World Travel Awards, Etihad is a far cry from cramped knees and stale food. The new route opens more of the world to Washington. Note to same-sex couples: Don't make out in public during your U.A.E. layover. Actually, the same goes for you unmarried straight couples.
Another new face coming to Dulles, though not till the very end of the season, is Brussels Airlines, with five flights a week to Brussels starting June 18. In a city thick with United Airlines/US Airways Star Alliance devotees, another Star Alliance option – particularly with a couple inches of legroom above the standard – is always welcome.
Finally, Condor's seasonal service of flights from BWI to Frankfurt, Germany, takes off June 20. That service is scheduled to end Sept. 12. It's a lower-cost option, but one that also offers a reasonable premium-economy product.
Read more: