The Mautner Project has earned its party. Away from all the daily chaos and hoopla of Capitol Hill and iWatch whispers, the "National Lesbian Health Organization" has been growing and evolving to meet the needs of so many, often those who receive the most traumatic news and are left to fight the big battles in relative obscurity as the rest of society goes about its "Honey Boo Boo" business.
"We've managed to do a few things this year that we're very pleased with," says Executive Director Leslie Calman. While sequestration and the Violence Against Women Act orbit the conversation, neither having an immediate or direct impact on the organization, Calman focuses on the personal. She shares the story of CAMP Mautner Cares, which will be a big part of Mautner's Saturday, March 9, gala, aka "Washington's Premier Women's Event."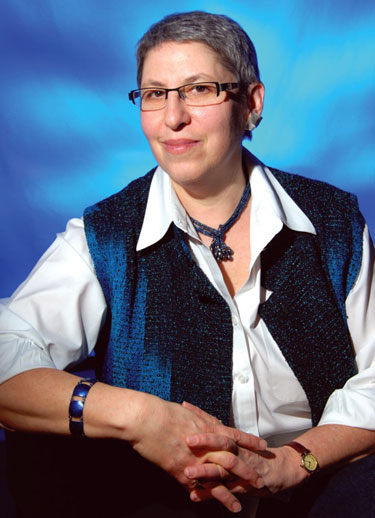 Leslie Calman
(Photo by Todd Franson)
"There is a woman, a supporter of Mautner Project, Georgette Krenkel," Calman explains. "She had just moved from Washington to Rehoboth Beach. Within three months of moving there, she learned she had cancer."
After her diagnosis, hearing that frightening word, Krenkel turned to one of the few people she knew in her new home on Delaware's Atlantic coast, Janet Redman.
"Janet immediately emailed everyone she knew, got on the phone and quickly mobilized a group of volunteers to help Georgette," Calman continues. "We were just providing some moral support and a little bit of technical help. But while that was going on, Janet and a group of other women thought, 'We can't just do this on an ad hoc basis. Why don't we start something like Mautner Project here?"'
And so they did, thanks to "one of the easiest collaborations" with CAMP Rehoboth, the longstanding nonprofit that is the heartbeat of the beach town's LGBT community. That acronym, "Creating A More Positive" Rehoboth, has turned out to be a great fit with Mautner Project as CAMP Mautner Cares.
"Our client services director, Jacquetta Brooks, has gone there several times to do trainings of volunteers," Calman says. "There is one staff member at CAMP Rehoboth and there are some volunteers who are professionally able to help at a higher level. One is a retired doctor, one is a retired social worker. We've sort of recreated a whole client-services program in Rehoboth, Lewes and Milton. Because it's with CAMP, it's LGBT; there are men who are our clients. We already have seven clients in Rehoboth."
And come Saturday night, Janet Redman will be celebrated as Mautner's Volunteer of the Year. Less directly, Mautner will also be celebrating other new partnerships. With George Washington University's Jacobs Institute of Women's Health, Mautner is fighting obesity among lesbians, helping them find support for healthier living and get gym memberships. There's also a partnership with Whitman-Walker Health, with the two organizations creating PALS – "People Advocating for LGBT Seniors" – which pairs LGBT seniors with volunteers who visit with them to counter social isolation and otherwise see that their needs are being met.
"Because we are small, in order to do lots of things we need to create partnerships, so we've been pursuing that," say Calman. With a laugh, she shares the secret of that success: "We've either been charming or lucky. Maybe charming and lucky."
On a more serious note, Calman emphasizes that to keep the good work going, Mautner Project is in need of more volunteers, particularly those who might be able to offer rides to clients.
"We've had a recent influx of people who need some really intensive driving," she explains. "They've got chemo and radiation needs, so we need some new drivers.
"Everybody who works here really cares about the mission, cares about the people we serve and I think it's fair to say love what they do. It is a great place to work. It is a great place to volunteer, for the same reason."'