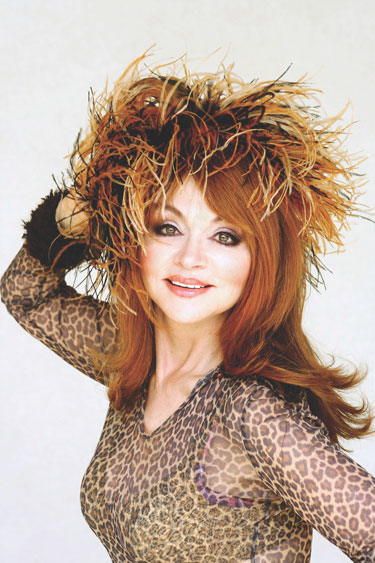 Judy Tenuta
MW: Do you have kids?
TENUTA: No, just the men I date.
MW: What are you doing with your show these days? What are you talking about? Still playing accordion?
TENUTA: But of course I still have to punish people with the accordion! It's so funny, I just did this show, taped it for this cable thing. They said, "We want to mike your accordion." Please, haven't people been punished enough? It's not like I'm a full-fledged musician. Anyway, this is for you. [Performs her song, "Party in Your Pants," over the phone, playing accordion.]
MW: Oh, my God. You just did that for me!
TENUTA: I did it for you!
MW: You just made my week, Judy Tenuta.
TENUTA: [Laughs.] Aw, sweet. It's the funniest thing. You don't realize how people are kind of such great fans. I was in Hawaii doing a show a few years back, at a Westin. They had this big hall I was performing in. Before I went onstage, I was in this kitchen – a beautiful kitchen, almost like a ballroom itself. So, I'm back there with the manager, one other person, and the chef comes right up to me. He kneels down and he says, "May I kiss your accordion?" I said, "Oh, my God, you're awesome! You are messed up!"
MW: And you let him kiss it?
TENUTA: Of course! Oh, my God, are you kidding me? It was hysterical. You would've cracked up.
MW: Are they still dating?
TENUTA: Believe me, he would've been in his glory if I'd left it there. [Laughs.] As I said, I was heading to stage and couldn't give it to him. But I've gifted certain places with accordions. One is in Michigan. One is in Cleveland. There's one in Orlando – my prom gown and my accordion at Universal Studios.
MW: When you're traveling, how do you pack the accordion? Do you buy it a seat?
TENUTA: No. I've downsized. I have a petite accordion. We don't want to hurt the goddess back. Actually, it fits into my suitcase, which I usually try to put in the overhead. I still try to bring it onboard with me, because they goof it up when I check it. They bang everything around.