Sarah Imes Borden and her husband, Ian, usually spend their evenings with MSNBC. The University of Nebraska–Lincoln theater academics try to get in a daily dose of left-leaning news, Borden explains, to soothe her Canadian husband's liberal sensibilities.
One evening, however, tuned into The Rachel Maddow Show, Borden could not believe what she was seeing.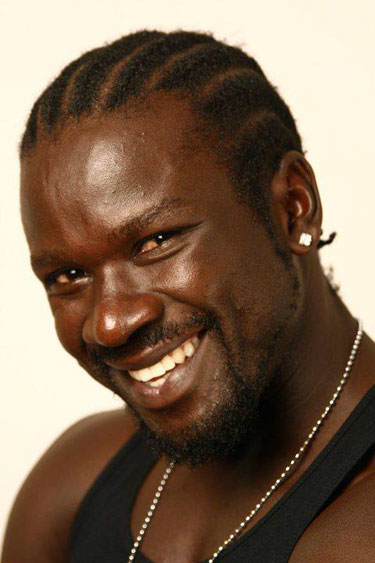 Prynce
"She was talking about the 'Kill the Gays' bill," Borden recalls, referring to the dubiously dubbed anti-gay legislation originally introduced in 2009 by David Bahati, member of the Ugandan Parliament, which included the death penalty for "repeat offenders" as well as punishment for those who don't report suspected gays to authorities.
Through the course of its legislative life, Bahati's bill has died, only to resurface in zombie fashion. Some resurrections have come with reports that the capital punishment provision had been removed – or not. What remains is a bill that lingers, not yet law, not yet gone for good. But legislative activism is not Borden's passion – theater is. Accordingly, the situation for gays in Uganda more fully captured Borden's attention some months after she learned of Bahati's bill. In August 2012, again watching MSNBC, she learned of a play in Uganda.
"They talked about this show called The River and the Mountain, how it was famous because it was the first time that they ever had a Ugandan person portray a gay character onstage," Borden explains, adding that the effort to stage this play spoke to her particularly as she was working on her own book about women who participate in theater under dangerous circumstances. "I knew immediately that I had to contact these people. I told my husband, 'These are my people. I have to find them."'
And so she did, reaching out via Facebook to the principals of the production. The play had also received the attention of the government, which took punitive action. Producer David Cecil, a Briton, was arrested in September 2012, and deported last month. As reported by Radio Netherlands Worldwide, Ugandan police stormed the National Theatre in Kampala and shut down a November staging more ambitious than its small August premiere. Borden, half a world away, was pulled ever deeper into the drama as days went by. Her efforts, however, are about to come to fruition, in the form of a series of staged readings March 21 to 24 in the D.C.-Baltimore area, and including Okuyo Joel Atiku Prynce, one of Uganda's highest-profile actors, again starring as Samson, the play's gay protagonist.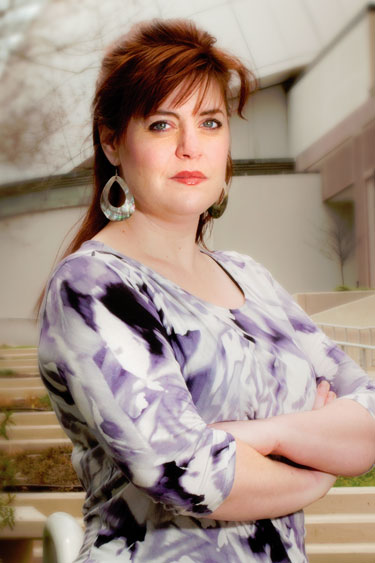 Borden
(Photo by Todd Franson)
"He'll arrive here sometime on Tuesday and he'll be taken straight to rehearsal," Borden explained March 15. It was a feat that pulled even more players into the conflict. With a tabloid-driven smear campaign targeting Prynce in Uganda, he used his own resources to pay for Interpol to clear him of any wrongdoing. Meanwhile, the offices of three congressmen – Gerry Connolly (D-Va.), Jeff Fortenberry (R-Neb.) and Jim Moran (D-Va.) – worked to expedite Prynce's visa through the Department of Homeland Security.
"Now I have everything I could want," says Borden, who is directing this U.S. debut of this play by Beau Hopkins. "I have my actor coming. The team is ready to go. We have our venues. We have everything. This is the part where I say think you from the bottom of my heart."
This is also the part where the play stands on its own with U.S. audiences. Without giving away too much of the plot, Borden says there are messages in this story that will resonate particularly with Americans.
"I want people to be watching this play and to think about gay rights in the United States. I also want them to be thinking about the hate that we have been exporting to Uganda. Uganda did not get to this point all by themselves. They had a lot of American help."
[UPDATE, TUESDAY, MARCH 19, 3:50 p.m.: Borden, speaking with Prynce in Uganda, reports that his expected Monday evening departure was blocked, seemingly by U.S. Embassy personnel considering Prynce an immigration risk. Borden says the State Department and Rep. Moran's office are continuing efforts to clear Prynce to enter the U.S.]
Readings of The River and the Mountain will be Thursday, March 21, at Spotlighters Theatre, 817 St. Paul St., Baltimore, at 8 p.m.; Friday, March 22, at Bowie State University, 14000 Jericho Park Road, Bowie, at 8 p.m.; Saturday, March 22, at Artisphere, 1101 Wilson Blvd., Arlington, at 7:30 p.m.; and Sunday, March 24, at Single Carrot Theatre, 1727 N. Charles St., Baltimore, at 5:30 p.m. Readings are free, though donations will be accepted. For more information, visit riverandthemountain.com.