Anne Arundel County Executive Laura Neuman launched an investigation last week into allegations that the county's top law enforcement officer, Chief Larry Tolliver, used homophobic slurs and retaliated against officers whose testimony led to the criminal conviction of former County Executive John Leopold on charges of misconduct, according to The Baltimore Sun.
County Councilman Jamie Benoit first called for the investigation into Tolliver, repeating allegations from officers that Tolliver had moved detectives into less desirable positions and had used homophobic slurs, referring to one person as a "rump ranger" and commenting to an officer, "I didn't know you were a fag."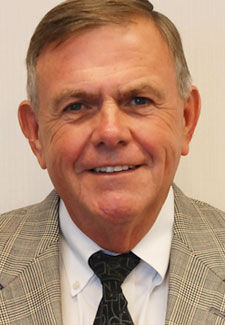 Larry Tolliver
(Photo via aacounty.org)
Tolliver denied any wrongdoing, telling The Baltimore Sun April 23 that the personnel changes were not demotions, but a broader effort to fix the department.
Tolliver told the Sun he supports a "culture of diversity" and does not recall using homophobic slurs, saying, "I'm not homophobic. I'm not going to question anyone's sexual orientation. It's none of my business and it's a personal issue."
Interviewed by the Sun April 23, Carrie Evans, executive director of Equality Maryland, said the allegations of slurs by Tolliver, if true, are "disappointing," but are "not unexpected" in the law enforcement field.
"Many remain closeted within the force in fear of having this kind of treatment and not having a fellow officer back you up," she told the Sun.
Evans also said that the allegations are troubling because they concern the chief. If true, she said, the give "implicit permission to anyone in the force to say those things."