[Update: Peter Rauhofer passed away on May 7, 2013.]
Hundreds of Peter Rauhofer's fans expressed well wishes for the famed dance music producer and DJ after it was announced that he is suffering from a "large brain tumor." His manager, Angelo, wrote today: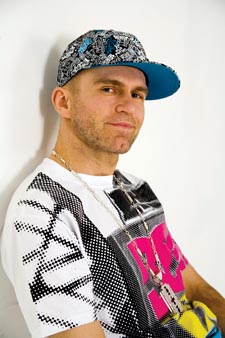 Peter Rauhofer
(Photo by Aaron Cobbett)
As Peter Rauhofer's manager and dear friend for many years, it is my sad duty to announce that Peter was rushed to the emergency room several weeks ago. After confirming that Peter had a seizure, further testing has revealed a large brain tumor, something that has gone undiagnosed for quite some time.

At this time, Peter's family is working closely with a team of talented Neurologists to determine the overall best treatment option. Please be assured that he is getting the absolute finest care possible, twenty-four hours a day.
Rauhofer is known for his prolific career as a remix producer for top-talent singers like Madonna, Rihanna, Christina Aguilera, Whitney Houston and many others. He also released original recordings under the name Club 69 and the label Star 69. He has performed as DJ at some of the world's biggest gay clubs and other dance parties including Washington, D.C.'s Cherry events.
Metro Weekly spoke with Rauhofer on several occassions, and DJ Alain Jackinsky recently reflected on Rauhofer's wide-reaching impact by saying, "Definitely Peter. You can say that's my biggest influence…. I've been influenced by him since I was a kid."