The Rhode Island House Judiciary Committee's 13 members today unanimously approved two amended bills legalizing same-sex marriage, H5015 and S38, putting both measures on track for a Thursday vote by the full House, the last legislative hurdle before Gov. Lincoln Chafee, an Independent, can sign marriage equality into law.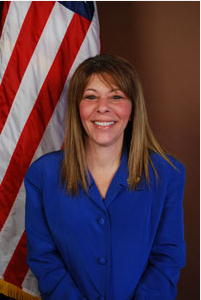 The bills were amended in the Senate Judiciary Committee last week to include broader religious exemptions that extend to fraternal societies and organizations – like the Knights of Columbus, which are not religious in nature, but claim affiliation with particular religions – allowing them to refuse to rent facilities or services that might be used for same-sex marriages. The Senate Judiciary Committee approved both bills on a 7-4 vote, and the full Senate approved the measures by a vote of 26-12 on April 24.
Longtime LGBT rights activist Kate Monteiro, in testifying before the House Judiciary Committee, said there is hypocrisy in allowing fraternal societies or similar organizations to discriminate against same-sex couples by citing moral or religious objections, since those groups already rent facilities, services, accommodations or other benefits to other who violate particular religious tenets, such as those who are divorced or have children out of wedlock. But Monteiro also said she was willing to accept those exemptions if it meant Rhode Island would be able to pass marriage equality to protect the rights of LGBT families.
While all 13 members of the committee voted to move the bills to the House floor, Rep. Doreen Costa (R-North Kingstown), the committee's sole Republican, warned that although she was voting to move the bill out of committee, she – and other legislators – will be opposing the measures when they are debated by the full House.
The original version of H5015 passed the House by a 51-19 vote in January, and is expected to garner more than the 38 votes required to pass the lower chamber, though opponents may offer amendments to try and derail the bill, including the possibility of raising an amendment – defeated in committee and on the floor of the Senate – that would subject marriage equality to a statewide vote via referendum.
In response to the committee vote, Rhode Islanders United for Marriage, the state's primary organization advocating for passage of marriage equality, issued a statement.
"We are proud that once again legislation allowing all Ocean State families the freedom to marry has earned the unanimous support of the House Judiciary Committee," Devin Driscoll, communications director for Rhode Islanders United for Marriage, said. "Our campaign is continuing to ensure the voices of the tens of thousands of Rhode Islanders who support marriage equality are heard on Smith Hill, and we look forward to Thursday's debate and vote on the House floor."
House Speaker Gordon Fox (D-Providence), a gay man, is a strong proponent of the marriage-equality legislation. If the bill passes the House with all of the Senate amendments intact, and no additional amendments, it will head to Chafee's desk for his signature. Once signed into law, the measure will enable same-sex marriages to be performed starting Aug. 1.
[Photo: Rep. Doreen Costa (courtesy of R.I. General Assembly).]