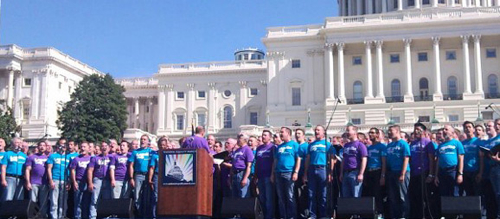 Don't moan to me that you have nothing to do this weekend. There's plenty to do. Here are four incredible examples.
To start, there's the always reliable Gay Men's Chorus of Washington. The troupe is presenting "Side by Side," featuring the chorus's two stellar vocal ensembles, Rock Creek Singers and Potomac Fever, both sharing the spotlight in an intimate concert featuring wide-ranging tunes from classical, pop, world and of course Broadway. It happens this Saturday, April 20, at 5 p.m., and 8 p.m. at the Church of the Epiphany, 1133 New York Ave. NW. Tickets are $35. Call 202-293-1548 or visit gmcw.org.
For something a little more poppy, there's Olly Murs, a British crooner who first came to fame across the pond a few years ago as a runner-up on The X-Factor. Sure, it's a steep hill to climb trying to break any deserving British pop act in America: For every Adele and The Wanted, there's Robbie Williams and Mika. It certainly hasn't helped that the Bruno Mars-esque Murs' label reneged on releasing his music stateside for almost a year. And then poof, with little fanfare Sony Music at long last released what is technically his second album just this week, Right Place Right Time. And he'll be at the Fillmore Silver Spring on Friday, April 19, at 8 p.m. Tickets are $20 in advance or $23 day-of. Call 301-960-9999 or visit fillmoresilverspring.com.
Just for giggles, I've included a bonus video of Olly on an absolutely hilarious BBC Radio 1 segment known as Innuendo Bingo. It proves once and for all that the Brits are funnier than we Yanks. Or more sophomoric. Or both. Yeah, both.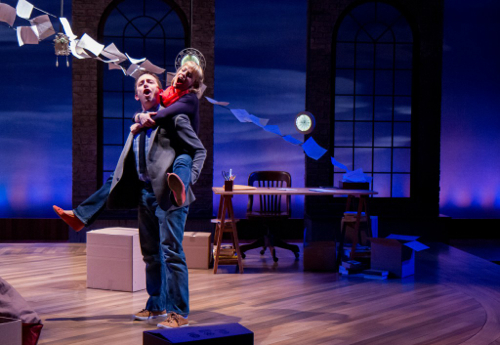 Want to relive the The Last Five Years? Well, now you can do it in a single evening with this musical at Signature, directed by the formidable Aaron Posner. Written by Jason Robert Brown (Parade, Songs for a New World), Variety called the musical "bittersweet and nearly perfect" when it ran in New York a decade ago. (That would be ten years, not five.) The show chronicles the highs and lows of a modern-day marriage and features an eclectic mix of contemporary songs in the pop, jazz, classical and rock genres, performed by Signature favorites James Gardiner (Chess) and Erin Weaver (Xanadu). A pride performance (yes, fellow homosexuals, that means you) is this Friday, April 19, at 8 p.m. However, the show runs through April 28 if you prefer being surrounded by heterosexuals in the audience. (Okay, who are we kidding? It's a musical, not a sporting event.) At Signature Theatre, 4200 Campbell Ave. in that part of Arlington that just simply glimmers at night. Tickets are $40. Call 703-820-9771 or visit signature-theatre.org.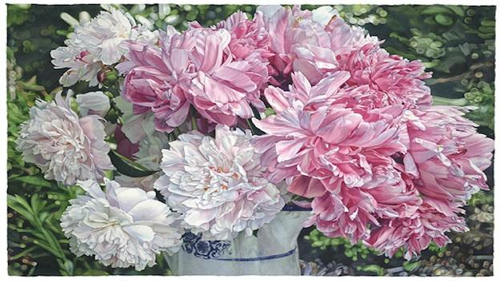 And finally, we have this: In celebration of Virginia Garden Month, the Athenaeum of Old Town Alexandria presents large-scale watercolors featuring colorful, sunlit-enchanted images of flowers and vegetation by Mary Margaret Pipkin. Her exhibit, "Watercolors," is timed to run during the Old Town Alexandria Historic Home and Garden Tour on Saturday, April 20, but it will remain on display through May 26, in case you prefer not to have to dodge all the exhausted husbands pushing baby-stuffed strollers behind their floral-crazed wives. At The Athenaeum, 201 Prince St., Alexandria. Call 703-548-0035 or visit nvfaa.org.
And to close things out, the name Pipkin calls to mind this 1970s hit by The Pipkins. (God, what was wrong with us back then?)
Special thanks to Doug "Hold the Watercress" Rule.