The Next Generation Awardees are chosen from a pool of community nominations by a panel of Washington-area LGBT leaders from the worlds of arts, activism, business and politics. The 2013 Next Generation Selection Panel members are: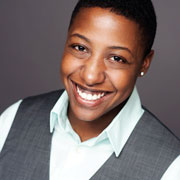 Eboné Bell
Eboné F. Bell
Founder and Managing Editor
Tagg Magazine
Eboné F. Bell is the founder and managing editor of Tagg Magazine, published bimonthly and serving the D.C., Maryland, Virginia and Delaware lesbian community. Bell has produced a number of local events, such as the Capital Queer Prom, and has been recognized as a 2012 Capital Pride Hero and with the 2011 Trevor Project Outstanding Achievement Award. She currently sits on the board of Team DC, an organization that supports LGBT involvement in sports.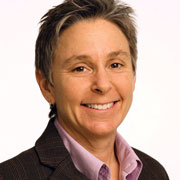 Ellen Kahn
Ellen Kahn
Director
Family Project
Human Rights Campaign
Ellen Kahn, director of the Family Project at the Human Rights Campaign, also serves as president of the board of directors for Rainbow Families DC, the capital area's support and education organization for LGBT-headed families. Previously, she served as the head of the Lesbian Services Program at Whitman-Walker Clinic (now Whitman-Walker Health). She is the mother of two daughters and lives in Silver Spring.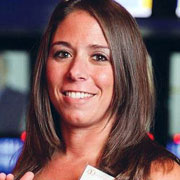 Kim Rosenberg
Kim Rosenberg
Founder and President
Mixology
Kim Rosenberg created Mixology after finding a crucial need for matchmaking services in the gay and lesbian community. Her entrepreneurial passion and acumen have also secured her a seat on the board of the Capital Area Gay and Lesbian Chamber of Commerce, where she was named 2011 Entrepreneur of the Year. Rosenberg has been featured in the Washington Business Journal's "Top 40 Under 40," as well as in Bethesda Magazine, Smart CEO magazine, Tagg Magazine, Metro Weekly and other media outlets.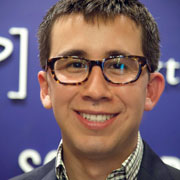 Thomas Sanchez
Thomas Sanchez
Co-Founder and Chief Technology Officer
Social Driver
Thomas Sanchez founded Social Driver in 2009 to create cutting-edge technology solutions that transform the way organizations build communities and engage their audiences. Sanchez has successfully managed more than 30 website-design and development projects while at Social Driver, including LearnDC, the National Gay and Lesbian Chamber of Commerce and DC Internships. Sanchez was named Small Business Champion (2012) by the DC Chamber of Commerce, First Place winner of the George Washington University Business Plan Competition (2011), Emerging Entrepreneur of the Year (2010) by the Capital Area Gay and Lesbian Chamber of Commerce, and one of Ingram's business magazine's "Twenty in Their 20s" (2009).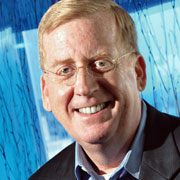 Paul Smith
Paul M. Smith
Partner
Jenner & Block
Paul M. Smith is a partner in the Jenner & Block's Washington, D.C. office, where he is chair of the Appellate & Supreme Court Practice and co-chair of the Election Law and First Amendment Practices. Smith has argued 14 Supreme Court cases, including Lawrence v. Texas, the landmark gay-rights case. He also served seven years on the Lambda Legal board of directors, two as board co-chair. Smith is the recipient of the Legal Aid Society of D.C.'s 2013 Servant of Justice Award.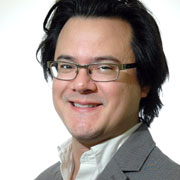 Curtis Tate
Curtis Tate
National Correspondent
McClatchy Newspapers
Joining McClatchy Newspapers in 2008 as a night editor, Curtis Tate now works as a national correspondent, covering transportation and a variety of other topics. He previously worked as a copy editor at The Indianapolis Star and at The Wall Street Journal. Tate, a resident of Capitol Hill, also serves as the president of the D.C. chapter of the National Lesbian & Gay Journalists Association.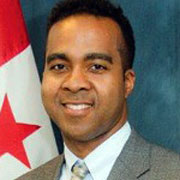 Sterling Washington
Sterling Washington
Director
D.C. Mayor's Office of GLBT Affairs
As a student at Howard University, Sterling Washington founded the Bisexual, Lesbian and Gay Organization of Students at Howard (BLAGOSAH). Washington also served as a presidential appointee in the Clinton White House, worked in public relations, and with the nonprofit organizations Us Helping Us, People into Living Inc. and the Center for Black Equity. Among his many honors, Washington won the 2003 Youth Pride Award and was named a Capital Pride Hero in 2006.