With all the events that make up the DC Black Pride weekend, quite a few people – from workshop coordinators to town hall facilitators to speed-dating overseers – will have that well-known phrase in mind at some point: "It's showtime!"
In the case of Alan Sharpe, however, not only will he bring the phrase back to its roots, he'll use it twice. Sharpe, founding artistic director of D.C.'s African-American Collective Theater is putting on a show.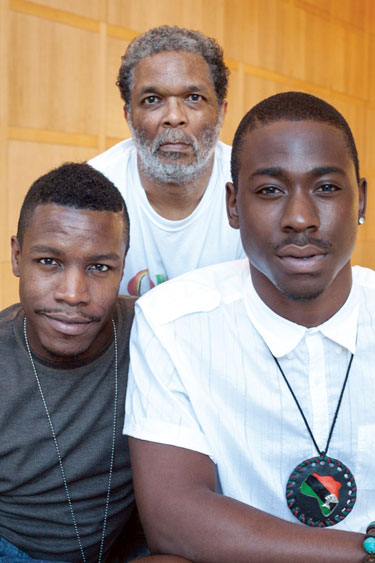 Alan Sharpe
(Photo by Emile Benjamin)
"There are a couple of comedies, there's drama," Sharpe says of the staged readings of several plays exploring "diverse relationships among black gay males," presented during two shows on Sunday, May 26, under the title New and/or Slightly Used. "One is sort of mysterious and scary. There's romance. There's something for everyone."
Putting it all together is something of a one-man show for Sharpe. "I'm the only person I can afford," laughs the director and writer of Sunday's offerings. That's not to say he does it alone. He's got a great cast ready to lend their talents. But that, he adds, is often the hard part.
"The biggest challenge has been the casting," says Sharpe. "It can be difficult in the black community to find people who want to play gay characters. That speaks to the main thrust of our artistic mission: visibility."
It also speaks to the "Step Up and Be Heard" theme of the DC Black Pride weekend.
"We can't allow ourselves to be intimidated," agrees Sharpe. "A big component of that is being out and being visible, letting people know we're here and we're not going anywhere."
And while ACT's productions are not an official part of the weekend lineup, Sharpe says they are a tradition nonetheless, with the first show in 1992, and the May 26 productions marking ACT's 15th year of presenting a show for the DC Black Pride weekend.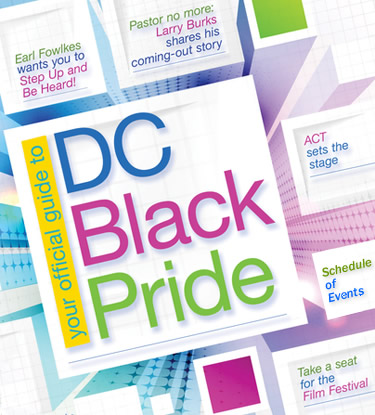 "It's a big weekend with people coming in from out of town," says Sharpe. "People have gotten in the habit of looking for us when they come to town."
ACT presents New and/or Slightly Used Sunday, May 26, at 5 and 8 p.m., at the Warehouse Theater, 645 New York Ave. NW. Tickets, $15, are available online for the 5 p.m. show at new-used-5pm.eventbrite.com, and for the 8 p.m. show at new-used-8pm.eventbrite.com. For more information, call 202-745-3662 or email asharpebgm@msn.com.