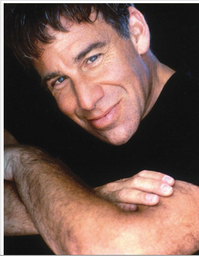 In a Metro Weekly cover feature as part of our Special Broadway Edition, celebrated composer and lyricist Stephen Schwartz discussed the 10th anniversary of Wicked and the new revival of Pippin, both running on Broadway. He also reflected on the current, "somewhat disconcerting" state — and this year's current crop — of Broadway musicals.
In the same interview Schwartz, a Tony Awards voter, added, "I thought this was a good year for plays." He then proceeded to single out one of them, explaining it at length.
"One of the shows that I recommend particularly for your readers, which I liked enormously, is a play called The Nance, which stars Nathan Lane," Schwartz says. "It's a really interesting show about a time in the '30s, during [Mayor] LaGuardia's time in New York, and it's about a performer in vaudeville who plays a very flamboyantly gay comedian, kind of like the Edward Everett Hortons of the world. And I guess there was a time when this kind of performance was very standard in burlesque and vaudeville. In this particular play by Douglas Carter Beane, the Nathan Lane character himself is gay, and that's a very difficult thing at that time. And so it sort of contrasts his performance persona with his struggles in real life, in a relationship and so on.
Nathan Lane in New York City, 2005 (Photo credit: Wikipedia)
"It's a very funny play, but it's also pretty heartbreaking," Schwartz continues. "And really interesting historically. It was about stuff that surprised me, I didn't know about. And I think it's very well done."
The Nance runs at the Lyceum Theatre, 149 West 45th St., New York. Tickets are $37 to $132. Call 212-239-6200 or visit telecharge.com.