Stephen Schwartz will make what he calls a "guest appearance" with the National Symphony Orchestra this weekend.
"I sing a song with the orchestra towards the end, and do another little thing about one of the songs in Wicked," Schwartz says, "and that's kind of it."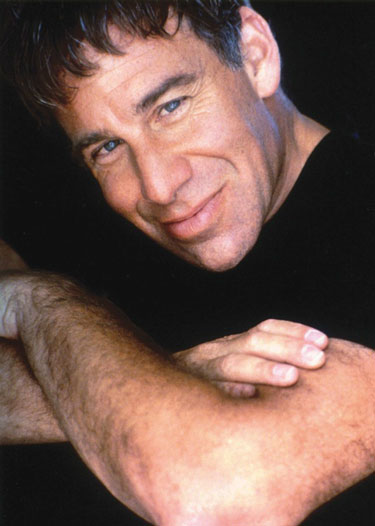 Stephen Schwartz
Of course, Schwartz is the man who wrote the music and lyrics for Wicked, the behemoth musical celebrating its first decade on Broadway this October. And while he may just show up at the end for a little singing, a little talking, the NSO Pops concert, The Wizard and I, is wholly focused on Schwartz's career — it couldn't have happened without him. In effect, the concert, conceived of and conducted by the NSO's Steven Reineke and featuring several Broadway singers, is a retrospective — though "it shows a little bit more range than some of these concerts tend to do," notes Schwartz. For example, it includes symphonic suites from Wicked and the 2009 Schwartz opera Séance on a Wet Afternoon. The Washington Chorus will also perform a choral piece he composed inspired by the It Gets Better Project and now making the rounds of the gay men's chorus circuit. Says Schwartz, "It's not just, 'Oh, here's a song from this show, and here's a song from that show."'
Not that anyone would complain if that's all it was. From Broadway's Godspell in 1971 to DreamWorks' The Prince of Egypt in 1998, to cite but two highlights of an extensive and varied career, Schwartz knows about popular.
Right now, in addition to the still-smashing success of Wicked, Schwartz is also represented on Broadway with a revival of Pippin. Schwartz worked "pretty closely" with Diane Paulus of the American Repertory Theater in Cambridge, Mass., in reviving a show that hadn't seen the bright lights of Broadway in over 40 years.
The success of the revival, which has snagged an impressive 11 Tony nominations, has made for "a pretty intense schedule" for Schwartz. Speaking on a recent Friday afternoon from his home in Connecticut, Schwartz was hard at work finalizing production on the Pippin cast album, due for digital release June 4 and on physical CD July 9. But on that day he was also taking time out to entertain visitors: his daughter, her husband and their 9-month-old granddaughter. "We're all very amused watching my granddaughter show off all of her tricks," he says. "At that age, every day they have new tricks to do."
Or, as her grandfather once famously put it in song, "Magic to do, just for you."
METRO WEEKLY: Let's start by talking about the revival of Pippin. I'm guessing you've seen the production a few times now that it's back on Broadway.
STEPHEN SCHWARTZ: [Laughs.] Yeah, just a few times. Obviously I went a lot during previews to try and help with sound issues and with the singers and take notes, as one does. Now that the show is open and running, once my responsibilities for the cast album are discharged — because I always produce my albums, so I'm producing this one as well — then I'll probably drop in every six weeks or so, just to check up on things, as I try to do with Wicked as well.
MW: Are you pleased with the Pippin revival?
SCHWARTZ: Extremely. I had a great experience working with the director Diane Paulus and her team, and I think she's done an amazing job. The book writer, Roger Hirson, and I, both really could not be more pleased.
MW: Was a revival of Pippin something you had been pushing for?
SCHWARTZ: No, to the contrary. Several times over the years we'd been approached about doing a revival on Broadway, and for various reasons, having to do with specific ideas, we said no. And then a confluence of circumstances, including our enthusiasm for Diane and her concept and the fact that she wanted to incorporate the Bob Fosse choreography as well as her new concept for the piece — several things came together to make us decide this was one to give a try. And even so, of course, it started out as a regional production up in Boston. And if it hadn't worked there then it wouldn't have transferred.
MW: I realize it's very early, but has there been talk about a tour?
SCHWARTZ: Somewhat to my shock, basically two days after it opened and was quite well received, I got informed that they were discussing plans for a tour. Which seems to be awfully quick. But if it continues to do this well in New York, then I think they'll put a tour together. But, you know, the show just opened a few weeks ago, so….
MW: Of course Wicked is perennially touring.
SCHWARTZ: [Laughs.] Yes, that's a good way to put it. It does seem to be perennially touring. In fact, the team, all of us have to drag ourselves — well, I say that slightly facetiously — but we're all making a trip to see one of the tours in New Orleans next week, just to check up on it, because it's due for a checkup.
MW: When it has set up shop here at the Kennedy Center, both times it was a smash hit, nearly impossible to get tickets.
SCHWARTZ: Yeah well, you're not going to hear me feel sorry about that. [Laughs.]
MW: Did you say you go in every six weeks or so and see Wicked on Broadway?
SCHWARTZ: With Wicked now I tend to go whenever there's a major cast change. For instance, [in a week] we're going to change over Elphabas and Fiyeros, etc., so I'll go in and take a look at it then, and take some notes. We do what we can to try and keep the show in good shape, and make sure that the show is maintained as well as possible.
MW: I assume you didn't foresee Wicked would have the resonance and staying power it's had over the past decade.
SCHWARTZ: No. I mean that's not really something that one can foresee. We had a pretty good feeling about the show, and that it had a good chance to succeed, fairly early on. But that strange alchemy that transforms something from a hit into a phenomenon is related to timing and sort-of where the zeitgeist is — things completely outside the realm of the show itself. That's impossible to predict, and it's not even really worth thinking about in advance.