The Celebration of the Spirit Coalition (COTSC) will host the annual Pride Week Interfaith Service on Tuesday, June 4, marking the 30th anniversary of the event.
The service brings together more than 20 different faith communities in the run-up to Capital Pride, says the coalition's Allan Armus.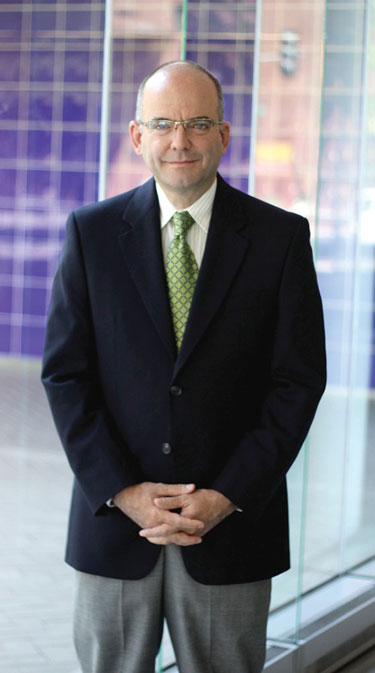 Harry Knox
(Photo by courtesy Religious Coalition for Reproductive Choice)
"The whole principle of the service is that people of faith and LGBT people are not different," says Armus. "We want to show that certain right-wing faith communities don't have the market on faith. But they're often the loudest, and we want to make sure we don't get drowned out."
According to Armus, several LGBT religious organizations, including Dignity, Integrity, Affirmation and Bet Mishpachah, formed the Washington Area Gay and Lesbian Interfaith Alliance (WAGLIA), to encourage LGBT people of faith to visibly celebrate their diversity as well as their commonalities. WAGLIA was eventually renamed as the Celebration of the Spirit Coalition, and has continued welcome LGBT people of differing faiths who may feel excluded or isolated from their own religious communities. COTSC has also cosponsored several other events aimed at fostering an understanding and appreciation of religious diversity.
Armus says that for this year's anniversary service COTSC has combined elements from 30 years' worth of pride services that relate to the theme of "Faith Every Day." The "Faith Every Day" theme tracks closely with the overall theme of Capital Pride: "Pride 365."
The featured speaker at this year's service will be the Rev. Harry Knox, president of the Religious Coalition for Reproductive Choice. The featured musical ensemble will be Shirli Hughes and Ovation.
In an interview with Metro Weekly, Knox said he planned to draw parallels between the struggle for LGBT rights and the struggle for women's access to reproductive health services, two movements that he said often share the same enemies.
"Our opponents are constantly trying to divide us," Knox said, giving a few highlights from his speech. "Our oppressors almost always put their arguments in faith terms. We know it's powerful to frame the issues in our own religious terms."
Knox said he sees the Bible as a "liberation document" that gives progressive people of faith tools to build and strengthen community bonds and promote understanding among various religious groups by appealing to shared concepts and ideas that appear in various texts or teachings across faith traditions. The interfaith service, he said, celebrates those people who are involved with and part of the religious community because of their faith, not in spite of it.
The Pride Week Interfaith Service is Tuesday, June 4, 7:30 p.m., at the First Congregational United Church of Christ located at 945 G St. NW.