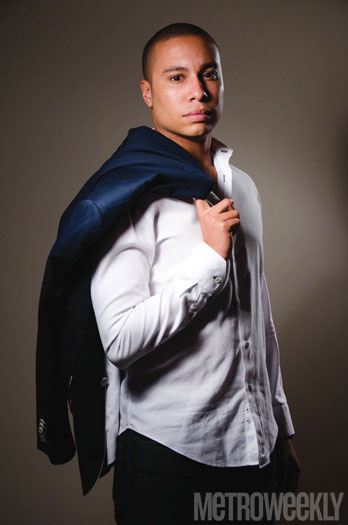 Coverboy: Andres
(Photo by Julian Vankim)
What's the most you'll spend on a haircut?
I don't spend money on haircuts. I have a friend come over and buzz my head every couple of weeks.
What about on shoes?
I guess it depends on the type of shoe I'm shopping for. Maybe $300?
What's your favorite food to splurge with?
Buffalo anything.
What's your favorite season?
Summer. It's probably the most carefree time of the year. I always look forward to the next one starting in September.
What kind of animal would you be?
A deer. I often get caught in situations, with a deer-in-the-headlights look on my face. So I guess that best embodies me.
What kind of plant would you be?
The dogwood tree.
What kind of car would you be?
A Porsche 944. I'd probably end up buying one as a collector's item later on in life.
What are you most grateful for?
My parents. Without their support, I wouldn't have accomplished what I have thus far.
What's something you want more of?
Time.
State your life philosophy in 10 words or less.
Work hard, play harder.