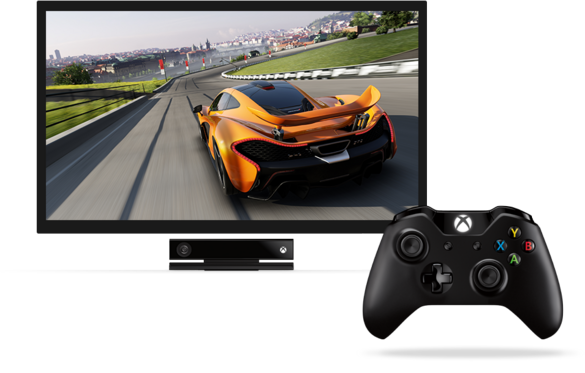 With today's unveiling of the Xbox One, Microsoft detailed the power of their new console. They also shed some light on the console's peripherals, specifically the second generation of the Kinect sensor, and the Xbox's ubiquitous controller.
Starting with the Kinect, a lot has changed the second time around. Featuring a design language as bold and angular as the One itself, the new camera sensor features a wealth of upgrades compared with its predecessor. For starters, every One that ships will do so with a Kinect in the box, indicating that Microsoft is serious about the necessity of the camera to the new machine.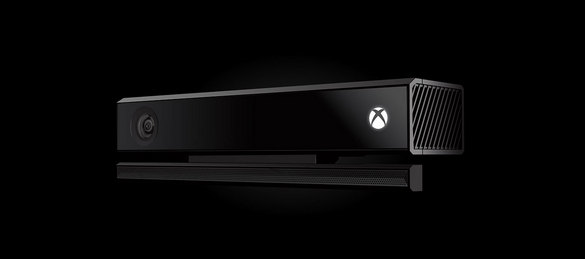 Inside its new body, the sensor has jumped from VGA to 1080p, and is capable of processing 2GB of data every second as it scans its surroundings. Accuracy has significantly improved, with a greater number of reference points on a user's skeleton, as well as minute details down to an individual's heartbeat as they interact with the console. The number of detectable people on screen has jumped to six, which opens up even greater possibilities for multiplayer gaming, and the sensor can now communicate with the new Xbox controller for functionality similar to the PlayStation Move controller.
Voice commands are playing a more prominent role, with Kinect now possessing the ability to wake the console with a simple "Xbox on." Commands such as watching TV, opening Internet Explorer, or snapping apps side-by-side (much like in Windows 8) can all be operated hands-free with simple word commands. Hand commands and Minority Report-style interaction are back as well, so you can wave your way around the One's new OS with gay abandon.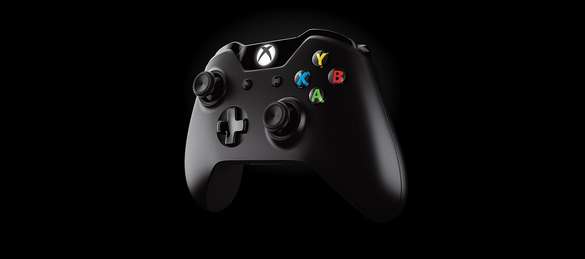 For many, it's the Xbox's controller that warranted the least attention — a mushy, inaccurate D-pad aside, it has remained very popular among gamers for its ease-of-use and proper triggers. Microsoft clearly agrees, with only subtle changes and additions marking the new controller out from the current generation. That poor D-pad now echoes the PS3 (and PS4) in design, removing the circle motif of old, and is complimented by shorter, textured thumbsticks designed to provide greater feel and grip. Round back, a smaller battery pack cuts down on bulk, while the Xbox button shifts up to make way for two new OS buttons.
Those beloved triggers are improved, now dubbed Impulse Triggers, with their own independent rumble feedback to provide even better immersion. Some subtle tweaks and design changes round out the overhaul, but it's definitely evolution over revolution — which, many will say, is for the best.
Expect to hear more on the new Kinect sensor, controller and the Xbox One itself at this year's E3, where Metro Weekly will be reporting live from the show floor.