Did you hear the one about NPR correspondent Ari Shapiro performing with The Washington Ballet?
"I'm not a dancer, and I do not dance," Shapiro says, "but I get to sing this song while everybody dances around me." He's not joking. In fact, the song Shapiro sings during his "little cameo" in the company's new ballet, based on Ernest Hemingway's The Sun Also Rises, is in French.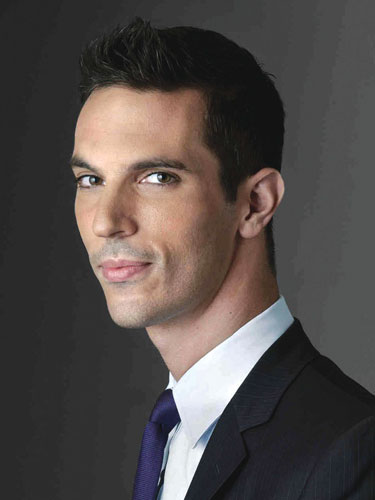 Ari Shapiro
(Photo by Doby Photography, NPR)
"It's a crazy, fun, surreal opportunity," Shapiro says. "I imagine it will be sort of this one-off, once-in-a-lifetime thing, but who knows? That's what I thought Pink Martini was going to be too."
Four years ago, the quirky cocktail band Pink Martini, founded by pianist Thomas Lauderdale and based in Shapiro's hometown of Portland, Ore., asked him to record a song. That begat a performance with the band at the Hollywood Bowl, which begat more songs and more shows as a guest, including a couple at the Kennedy Center. Next up this summer, in addition to a return to the Hollywood Bowl: Shapiro's debut with Pink Martini at Wolf Trap.
"Pink Martini's music is sort of old-fashioned, classic, international," Shapiro says. "It just sort of dovetails very nicely with the aesthetic of The Sun Also Rises, which is set in Paris and in Spain in the 1920s." Superb Helen Hayes Award-winning actress and powerhouse vocalist E. Faye Butler portrays Josephine Baker as part of the show from the company's Septime Webre, developed with Hayes Award-winning playwright Karen Zacarias.
"It's some sort of crazy fantasy come true," says the 34-year-old Shapiro, who prior to Pink Martini hadn't performed since his musical theater days in college, where he studied English. But ballet is new turf, which is naturally making him a little anxious.
"I do have movements I have to learn — just enough that, if it goes poorly," he says, "I could be a total bull in a china shop and knock over some really incredible dancers." '
The Washington Ballet's Hemingway: The Sun Also Rises runs Wednesday, May 8, through Sunday, May 12, at the Kennedy Center Eisenhower Theater. Tickets are $25 to $125. Call 202-467-4600 or visit kennedy-center.org.