The Peace Corps will begin accepting applications from same-sex couples who want to serve overseas beginning early next month, the organization announced Tuesday.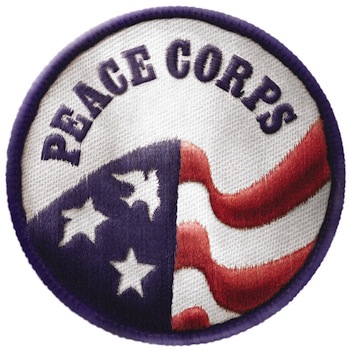 "Service in the Peace Corps is a life-defining leadership experience for Americans who want to make a difference around the world," Deputy Director Hessler-Radelet said in a statement. "I am proud that the agency is taking this important step forward to allow same-sex domestic partners to serve overseas together."
The Peace Corps will require same-sex couples to sign an affidavit to verifying their relationship. Since the Peace Corps was establishment in 1961 by President John F. Kennedy, married couples have been permitted to volunteer together overseas. More than 8,000 people serve in 76 countries today and 7 percent of assignments are filled by straight married couples.
The application process will open to same-sex couples on June 3, and applications can take up to a year to process. According to the Peace Corps, they are working with field staff to determine countries and communities safe for same-sex couples.
"The Peace Corps has long looked to expand opportunities to serve and reflect the diversity of the United States in its volunteers abroad," reads a supplemental statement released by the Peace Corps. "In 2009, President Obama directed agencies to take steps, where possible, to expand access and benefits to the LGBT community, and that also drove the development of this policy. The agency has recognized an interest among prospective volunteers and believes same-sex couples will bring new skills and experiences to the field that will benefit the organization.
"… The Peace Corps will only consider placement of same-sex couples in countries where homosexual acts are not criminalized. There are many factors that affect ultimate placements, including applicants' overall competitiveness, program availability, departure dates, medical accommodations and safety."
Outside organizations, including the Human Rights Campaign, worked with the Peace Corps and its LGBT groups to assist with implementation of the inclusive policy.
"Like many of the administrative advancements, this is an important step to leveling the playing field and giving opportunities for same-sex couples to serve their country," said HRC spokesman Michael Cole-Schwartz.