"I think it'd be a shame if people missed this show," Craig Cipollini says, "because I think it's one of our best."
There's actually no "shame" in the Gay Men's Chorus of Washington's latest show, which riffs on the storied seven deadly sins, using tunes from pop to Broadway to jazz to even a little classical. Helping to kick off Capital Pride, Seven explores everything from greed, lust, envy — and of course pride. "The take on pride is twofold," says Cipollini, who directed the show. "It starts off kind of as a sin but then it becomes something that we can share."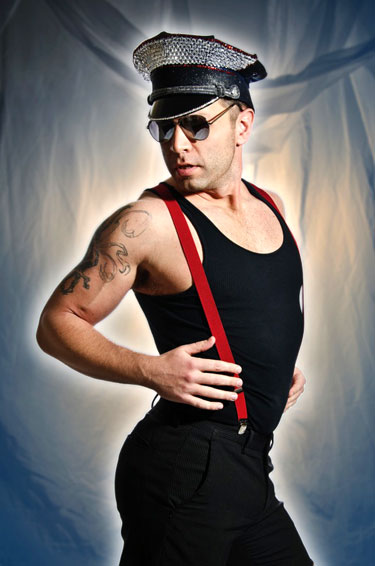 GMCW: Seven
(Photo by JulianVankim)
"We're kind of taking [the overall theme] from a sexy, provocative, funny kind of way, as opposed to a fire-and-brimstone/biblical kind of approach," Cipollini says. "It's part of who we are, it's part of what makes us human — we all have our good sides and our 'bad' sides." Twenty dancers plus sharp lighting from Constellation Theatre Company's A.J. Guban will help illuminate the good/bad aspects to the sins, complementing the chorus members.
Seven also marks the last show for David Jobin, who has served as GMCW's executive director the past four years. Last week Jobin announced his resignation to take on directorship duties at the Fort Lauderdale-based Stonewall National Museum & Archives. Jobin took the new job to join his partner, who has been working in South Florida since last year. Jobin hopes to start singing this fall with the Gay Men's Chorus of South Florida — but he won't soon forget D.C. and GMCW.
"I'll miss it terribly," Jobin says, citing the people, the shows, the leadership — "the best board of directors I've ever worked with" — and especially the audience. "I've really enjoyed the audience," he says, "[GMCW] has such a loyal audience. That's been really nice to get to know."
The Gay Men's Chorus performs Seven Saturday, June 1, at 8 p.m., and Sunday, June 2, at 3 p.m. Lisner Auditorium, The George Washington University, 730 21st St. NW. Tickets are $20 to $50. Call 202-293-1548 or visit gmcw.org or lisner.org.