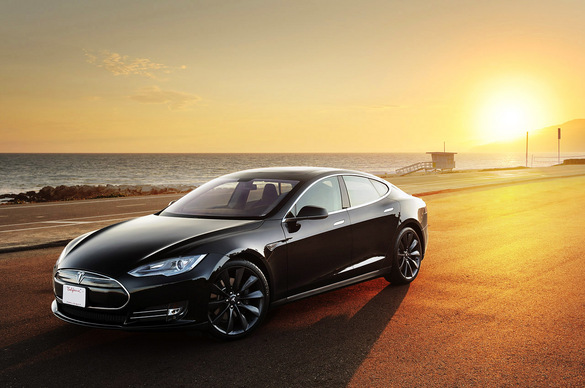 Tesla has been busy on the announcement front, their latest being squarely aimed at those customers for whom money is no object. Have a Model S and a spare $13,000? Or, currently ordering one and feel like spending an extra $10k? Tesla has an option for you. A brand new Performance Plus pack has been announced, and Tesla claims it takes the sedan's handling into supercar territory.
Their reasoning? A journalist told CEO Elon Musk that the Model S handled well, but was out-performed by McLaren's MP4-12C supercar. Instead of suggesting the man google "obvious statements," Tesla's engineers instead rented the McLaren and set about trying to match its dynamics.
The result? A $6,500 Performance Plus package that fits upgraded dampers, bushings, stabilizer bars and grippier Michelin tires on the optional $3,500, 21-inch wheels — which are 20mm wider at the rear. Tesla claims that overall handling and performance are greatly improved, but also that ride comfort is better, and that Model S's with the package will get 6 to 12 more miles per charge.
It's available now for new orders, and current owners can retrofit the package to their cars so they don't feel left out. If Tesla's handling claims bear fruit in the real world, those with deep enough pockets have an easy decision to make.