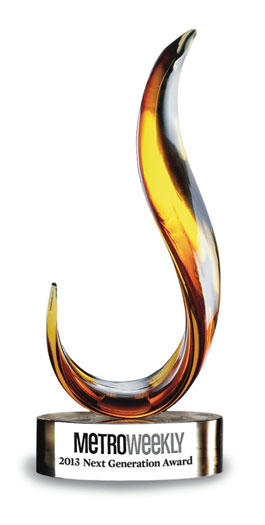 Life gets better.
That's a comforting truism for those of us on the older side of the LGBT community, who've watched as our country has gone from banning openly gay military service and implementing "no promo homo" laws undermining HIV-prevention efforts to the repeal of "Don't Ask, Don't Tell" and the domino effect for marriage equality through the nation.
But none of that means the work is done. We still have ugly reminders of hate in attacks against LGBT people. Many LGBT and questioning youth still struggle with their identities and families. HIV still stalks some of our most underserved and ignored communities.
We're lucky that our next generation of LGBT leaders is up to the challenge.
That's why all of us at Metro Weekly are excited to celebrate our fifth anniversary of the Next Generation Awards, honoring the achievements and potential of LGBT leaders under the age of 30. You will read about AJ King, Joseph Lewis, Je-Shawna Wholley and Michael Komo in the coming pages. You will meet the selection panel of Washington-area LGBT leaders who chose them from a pool of impressive, talented and committed nominees.
Life gets better for LGBT people because we work hard to make it so. As this fifth year of the Next Generation Awards proves, our young leaders are more than up to the task.