As we lurch inexorably towards the mid-year point of 2013 (can it truly have gone by so quickly??) it's time to look back at some of the best albums released this year thus far. It's been a great year for music already, and it was hard to narrow it down to 5, but these would be my picks so far with half the year in the books. With numerous releases to look forward to the rest of the year (including new music by Editors, Pet Shop Boys and Kanye West, among others, on the immediate horizon,) we'll see how these rank when the final list is published at the end of 2013. But at the half-way point, these are 5 essential releases that set the bar for the rest of the year pretty damn high:
1. David Bowie – "The Next Day"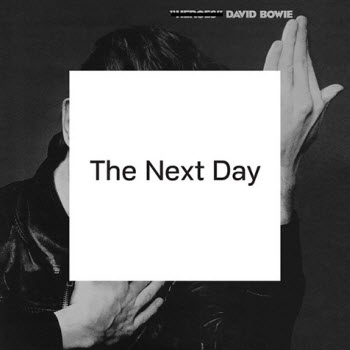 Bowie's stunning return after a near-decade absence is a remarkable achievement. In this era of perpetual information overload, the fact that the entire project was kept under wraps until the first single "Where Are We Now?" launched on his 66th birthday, January 8, was astounding enough. Fans and the media were genuinely shocked and caught off guard – not even a whisper that a new Bowie album was on the horizon had leaked. But more importantly, "The Next Day" is an album that stands up proudly alongside any of the great works of Bowie's legendary career. It is also perhaps his darkest album (apart, perhaps, from the twisted art-murder epic "Outside", but that was more an exercise in creative fiction whereas the horrors in "The Next Day" are all too real.) The chilling fantasies of a would-be school shooter in "Valentine's Day," the blood-soaked fields of war in the spellbinding "How Does the Grass Grow," the bitter recriminations of "You Feel So Lonely You Could Die"… Nearly every song gazes deeply into some aspect of humanity's capacity for pain or violence. "Here I am, not quite dying, my body left to rot in a hollow tree; its branches throwing shadows on the gallows for me… and the next day, and the next, and ANOTHER DAY." That about sums it up.
"The Stars (are out tonight)" is a sardonic look at the relationship between stars and the mere mortals who support them. "I'd Rather Be High" expounds on the desire of a soldier coming home from the desert wars to stay perpetually numb to avoid the trauma of his memories. Each track is unique in theme and vibe, but come together as a cohesive whole that is harrowing but powerful and ultimately exhilarating. Produced by long-time collaborator Tony Visconti, "The Next Day" harkens back frequently to various points in Bowie's musical past. There are hints and cues from just about every aspect of his career (like the drum pattern from "Ashes to Ashes," for example, appearing in "How Does the Grass Grow," and guitar squalls in the title song that sound like they were transported directly from "Heroes" or "Lodger," just to name a couple instances.) There is a wealth of material for fans to dissect in the often enigmatic lyrics and the incredible sonic achievements (check out those floating guitar patterns in "Dancing Out in Space," for instance.)
Musically it's reminiscent of the Berlin-trilogy period, as well as the epic soundscapes created on the "Scary Monsters" album, but there are hints of other periods as well. "The Next Day" is a major chapter in Bowie's career and with each listen it unfolds more deeply and powerfully. Even fans who held out hope someday Bowie would deliver another album (and most assumed that 2003's "Reality" was destined to be his swansong after such a long absence and his well-reported heart scare in 2004) could not possibly have hoped for a more potent return. "Reality" was good, 2002's "Heathen" was great, but "The Next Day" is an absolutely epic achievement by an artist who knows how to stage a comeback.
2. My Bloody Valentine – "mbv"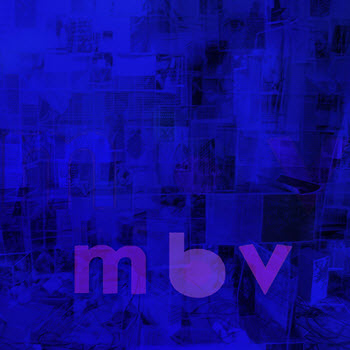 Speaking of comebacks… 22 years after releasing the genre-defining "Loveless," My Bloody Valentine finally returned with a new studio album earlier this year, "mbv." Imagine the pressure of not only following up an album that is generally regarded as an all-time classic, but releasing your first album in two decades. "mbv" is up to the task. Warmer and richer than "Loveless," it rocks as hard, and creates that sonic universe made for headphones, dark rooms, and losing yourself in the swirling guitars, layered vocals and hypnotic rhythms. Have a glass of wine (or whatever else might work for ya), sit back, and prepare to be transported somewhere strange and completely enthralling.
3. Daft Punk – "Random Access Memories"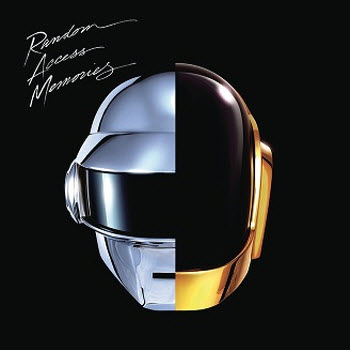 So how good is the Daft Punk, really? Pretty darn good. We know that "Get Lucky" is an earworm of insidious effectiveness. We know that the production is extraordinary – it's warm and bright, with layers of sound that absolutely gleam and pop out of the headphones in multiple dimensions. As an homage to the pop/dance/R&B scene of the late 70s and early 80s presented in a modern way, it simply sounds extraordinary. Using all real instruments and featuring such luminaries as Giorgio Moroder and Nile Rodgers alongside current artists like Pharrell and Julian Casablancas, "Random Access Memories" is a sonic marvel. It's also an obviously heartfelt tribute to some of the musical pioneers that seem to have been forgotten by a younger generation of music fan – – and most importantly it's a great collection of songs.
4. Justin Timberlake – "The 20/20 Experience"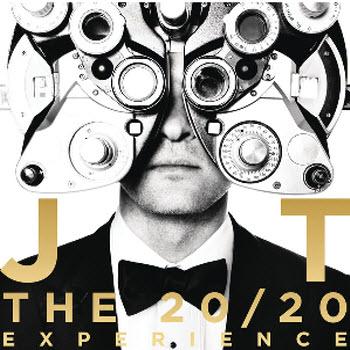 Who would have thought that the cutesy boy-band vocalist with the curly blonde hair would grow to be capable of releasing an album the stature of "The 20/20 Experience"? JT has the vocal skills, and he chooses his collaborators wisely. As good as the Daft Punk album sounds, JT's is just as polished and funky. He allows the songs to wander and linger – similar to Prince's technique on the "1999" album, or the Pet Shop Boys on "Instrospective" – not in style, but in using what would probably be considered the extended versions as the album tracks. On "20/20" the grooves go on for 7 or 8 minutes but it never gets boring. It's sexy and fun and funky – everything great pop music should be. There are no shortage of great potential singles here – "Strawberry Bubblegum," "Tunnel Vision," the absolutely wild funkiness of "Let the Groove In" – all terrific. Then there is the epic "Mirrors," which is currently riding high on the charts. Apparently JT will release the 2nd part of the album later in the year – if it's anywhere near as good as the first part, it will be cause for celebration indeed.
5. Deathfix – self-titled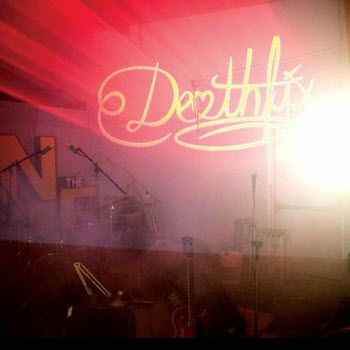 Rich Morel, Brendan Canty, Devin Ocampo and Mark Cisneros make up Deathfix, a Washingon-DC based band that released their remarkable self-titled album in February, and it's been a constant in my rotation since. It was hard to know what to expect given Morel's background in electronic music as one of the top producers/remixers/DJs around, and Brendan Canty's past in legendary hardcore band Fugazi. The collaboration ended up being a brilliant hybrid of Big Star-style power-pop (like on the hard rocking album opener "Better Than Bad,") to a more progressive, sometimes psychedelic free form style that is reminiscent of bands like Television with hints of Bowie/ Roxy Music. "Low Lying Dreams" is a definite highpoint, with the slow buildup, the growled vocals over the reverb-drenched piano and increasing tension as the song winds to its conclusion. "Deathfix" is creative and dreamy and an album for just that moment at 2:00 a.m. when it's time to chill with friends, and you look at them, smile wickedly and say "I got something for ya…" You flip on the vinyl, sit back, and lose yourself, totally transfixed by what's coming out of the speakers. It's worth the price of the album for the epic "Dali's House" alone. Deathfix's disparate parts came together in such a way as to create something unique and absolutely essential, and hopefully this is just the beginning of something that will continue to grow into the future with more recordings. It's an album that deserves to be heard.