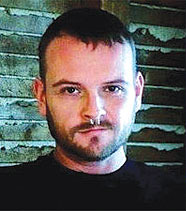 Joseph Alexander "Alex" Ulrich, Jr
(Photo by File photo)
The trial of a Baltimore man accused of killing a gay man in a shooting in Baltimore's Mount Vernon neighborhood in August 2012 was postponed after the suspect was to appear in court Thursday morning.
The suspect in the case, Quinton Bass, of Raleigh, N.C., was arrested in September for his role in a robbery and shooting that killed Joseph Alexander "Alex" Ulrich, Jr. and injured Lawrence Peterson. Jury selection in Bass's criminal trial was scheduled to start Thursday. According to a database of active Maryland circuit court records, Bass faces charges of first-degree murder, attempted armed robbery, assault, and charges related to possession of a firearm during the commission of a violent crime and illegally carrying a handgun on his person.
A representative from Baltimore City Circuit Court told Metro Weekly that the trial had been postponed and rescheduled for Aug. 19 at 9:30 a.am. in Courthouse East. No reason was given for the postponement.
According to Baltimore City police, Ulrich and Peterson were shot just before 4 a.m. in the unit block of East Chase Street, just outside the Empire House bed and breakfast, which Peterson owns. Ulrich was transported to Johns Hopkins Hospital, where he was pronounced dead seven hours later. Peterson slipped into a coma following the attack but later recovered from his injuries.