Every year New York Pride is a highlight of annual pride season, toasting LGBT rights and equality in the birthplace of the movement.

But this year, after yesterday's landmark Supreme Court decisions, there could be no better place to celebrate. Edith Windsor, the "Windsor" in the case United States v. Windsor that struck down the Defense of Marriage Act, is one of three Grand Marshals, along with actor and civil rights activist Harry Belafonte, and D.C.'s own Earl Fowlkes, selected for his work helming the organization that oversees the country's many Black Pride events. The three will be the stars of the March, which steps off at 36th Street and 5th Avenue on Sunday, June 30, at 12 p.m., and then parades down 5th Avenue until a little zigzag through the Village, ending at Christopher and Greenwich Streets.
But the March is just the centerpiece of the weekend, which naturally is overstuffed with nightlife events in the City That Never Sleeps. What follows is a selective overview, just a few of thehighlights of this highlight of pride season. For a full listing of official events, visit the website of organizer Heritage of Pride.
Heritage of Pride's official kick-off event is Friday, June 28, at 7 p.m., when drag act Pandora Boxx and comedian Keith Price host the free Pride Rally at Hudson River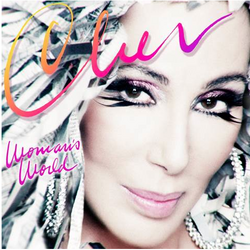 Park's Pier 26 with appearances by comedian Pam Ann and former The Voice contestant Vicci Martinez among many others. Pier 26 is the main venue for this year's Pride festivities, playing host to parties every evening, including: Rapture on the River, one of the nation's largest, longest-running dance events created just for the ladies, set to start Saturday, June 29, at 3 p.m., and featuring music by DJ Dimples and Whitney Day; and the now sold-out Dance on the Pier, which culminates Sunday, June 30, at 10 p.m., with the world's longest-running LGBT fireworks display. (Don't despair if you're ticketless: The fireworks can be seen by one and all.) DJs Luis Perez, Dave Aude and Oscar G pump the tunes for this outdoor bacchanalia attracting 7,500 partiers and featuring performances by Deborah Cox and Cher.
Of course, if you didn't get Pier Dance tickets, you could still see Cher by getting a head start on the weekend hitting the Chelsea nightclub Marquee NYC tonight, Thursday, June 27. Bravo's Andy Cohen hosts a special performance by the gay diva, who knows, new song to the contrary, it's really a gay man's world for her.
Friday night, June 28, Bob Mould and Rich Morel's D.C.-originating party Blowoff returns to Manhattan but in a new venue, the former film palace the Gramercy Theatre.
Saturday night, June 29, the late Peter Rauhofer gets the royal tribute at a special Work party at New York's largest nightlife venue Roseland Ballroom. DJs Chus & Ceballos, Isaac Escalante and Eddie Martinez will spin Rauhofer classics and inspirations all night, which will also see performances by a host of artists who worked with Rauhofer, who had been a leading acolyte of the gay New York club scene for going on two decades.
After the Pier Dance Sunday, June 30, you could romp yet again with more bears by hitting the 10th iteration of SuperSnaxx, DJs Rich King and Gustavo's Blowoff-like New York institution that this year scales up, with assist by Josh Wood, to pack 'em in at Stage 48. Or you could end NYC Pride revelry as thousands have done now for roughly 13 years, with a stop at Ric Sena's Alegria. Alegria Pride 2013 hits Webster Hall with DJ Boris and Renato Cecin in the Grand Ballroom and Roland Belmares in the Marlin Room.