Gaming's annual product orgy is just around the corner, and this year Metro Weekly is hitting E3 live to bring you all the news, releases, previews and updates fresh from the show floor. (You can follow us on Twitter at @Gameface_MW and visit us online at MetroWeekly.com/games.) To whet your appetite, we've extracted five things we're most excited to hear about next week in Los Angeles. There are some big announcements to look forward to this year, with two new consoles, a new generation of games, and updates on several of gaming's biggest franchises.Press pause for a moment and let's jump in.
1. Sony's big reveal — This is what many gamers are desperately waiting for, the Japanese gaming giant's response to Microsoft's recently revealed Xbox One. Sony titillated the gaming world with a partial reveal of the PS4's internal specs, a new controller, several games and a few new aspects of the console's OS, but they left one big, gaping hole in their event — no hardware was shown. We still have no clue what the PS4 will look like, save for brief, blurry glimpses during a video Sony released to counter Microsoft's One event. Seeing the PS4 in the flesh will finally cement the arrival of the next generation of gaming, with both consoles revealed. Excitement for the design is tempered by the somewhat cheap, disappointing overhaul the PS3 underwent last year, but given the handsome looks of the prior two iterations, and Sony's penchant for designing good-looking hardware, we're confident it'll hit the mark.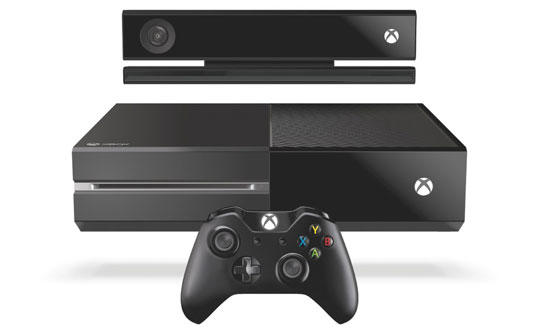 2. Microsoft's new focus — Microsoft was bold at their Xbox One reveal. Gaming, the console's primary function, took a backseat to the home entertainment aspects of the One. Billed as an all-in-one solution to users' needs, it offers multiple streams of media for consumption. TV, films, music, Internet, apps — all offered through a triple-OS system that Microsoft tells us will enable usable multitasking akin to the snap function that's built into its Windows OS. Add onto that a renewed emphasis on the Kinect, with a more powerful camera and deepened integration into all aspects of the console, which should open up better avenues for developers to explore using the controller-free tech. Lastly, and perhaps someone should remind Microsoft, there are the games. There's still a lot to learn about what's coming for the console, particularly from Microsoft's first-party studios. Sony hits big on exclusive franchises, but Microsoft knocks it out of the park when it wants to. Remember Halo for the original Xbox? Microsoft knows what it's doing. Now we just need to learn what exactly they have planned.
3. Nintendo's no-show show — In a dramatic change that surprised many, Nintendo, somewhat forgotten between Microsoft and Sony, has eschewed the traditional conference nature of E3. The company, who released their Wii U to an apathetic market last year, has been hurting of late with slow sales of their next-generation console. Outpaced by the unreleased PS4 and Xbox One, it's already aged in specs terms, and there haven't been any killer games to drive users to the system. It's perhaps this mediocre response that has led to Nintendo holding out on the standard staged announcement that typifies E3. Instead, they are holding smaller, focused events for media and distributors, with an emphasis on software. The pre-E3 conferences are normally the highlight of the week, so it's a shame that Nintendo has chosen to abandon this. Frankly, the Wii U could use the exposure, and it'd be the perfect place to announce games from the company's core franchises that will bring loyal users back into the fold, and show off the gaming potential of the Wii U's unique tablet controller. Though, one wonders if even Mario can turn Nintendo's fortunes around — and who thought we'd ever say that?
4. Le geek, c'est chic — Let's all geek out for a moment and say that the technology that's going to be on display is something to be excited about. The latest hardware from Microsoft and Sony is bringing big changes to the console front, and PC gaming is reaching new heights in terms of graphics and processing. Combined, they mean one thing: Games are about to make another huge jump in graphical prowess. Unreal has already revealed their Unreal Engine 4, which promises sweeping changes to every aspect of the games it powers, with some impressive lighting technology and better control for developers using the engine. DICE, creator's of Battlefield, unveiled their Frostbite 3 engine, which focused on dynamic lighting, materials and shadows, among many other things, and demonstrated its power in the Battlefield 4 gameplay demos. Further reveals on new engines and the prospects for the future of gaming are sure to be as exciting, especially on the console side of things where the limited power compared with PCs means wringing every drop of graphical juice from the motherboard. Add in motion controllers, virtual reality headsets, accessories, body sensors and a whole host more, and the tech at E3 is sure to make any geek drool.
5. The game's the thing — We're all really here for one thing, though — the games. E3 2013 is shaping up to be a stellar year for releases, announcements, reveals and surprises. Big-name developers are preparing new products and the inevitable deluge of sequels to put on display. Batman: Arkham Origins, Assassin's Creed IV, Battlefield 4, Killzone: Shadow Fall, Gran Turismo 6, Destiny, Call of Duty: Ghosts, Forza Motorsport 5, Metal Gear Solid 5, Need For Speed: Rivals, Watch Dogs, Thief… and that's only a small portion of the confirmedgames. Who knows what else we're going to be witness to? Every platform, from handheld to console to PC to mobile will see countless new titles announced, and Metro Weekly will be there to sift through the masses and bring you the best nuggets of news and footage of what's hot and what you should be playing in the upcoming months. E3 is gaming's biggest week, and 2013 is shaping up to be one of the best in recent memory. This year gamers have a lot to look forward to. Los Angeles, here we come.
Metro Weekly's E3 Coverage will be accessible at its homepage — MetroWeekly.com — or directly at MetroWeekly.com/games. Follow us on Twitter at @gameface_MW and at @metroweekly. Watch for our E3 Gaming Issue this July.