Same-sex couples face discrimination in the online rental-housing market at rates higher than opposite-sex couples, according to a first-of-its kind national study released today by the Department of Housing and Urban Development (HUD).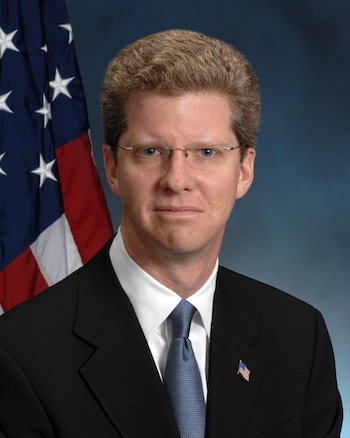 The study found that the "primary form of adverse treatment is that same-sex couples receive significantly fewer responses to e-mail inquiries about advertised units than heterosexual couples." Indeed, straight couples were favored over gay couples in 15.9 percent of tests and over lesbian couples in 15.6 percent of tests.
According to HUD, "At this preliminary stage of the rental housing transaction, barriers indicate a rejection of the tester based solely on the sexual orientation information provided in the e-mail rather than on any characteristics related to qualification for the housing, thus preventing basic access to rental units."
It is illegal under the Fair Housing Act to discriminate in rental, sales and lending on the basis of race, color, national origin, religion, sex, disability and familial status. However, there is no federal law prohibiting such discrimination on the basis of sexual orientation or gender identity as protected classes.
The study found "unexpectedly" that jurisdictions with state-level LGBT housing protections showed slightly more discrimination against same-sex couples than those jurisdictions without such protections. Twenty states and D.C., and more than 150 cities, towns and counties have laws that specifically prohibit discrimination against LGBT individuals.
Samantha Friedman, an associate professor of Sociology at the University at Albany who helped compile the study, said discrimination could be even more widespread than reported.
"The findings here are alarming but likely provide conservative estimates of such discrimination," Friedman said in a statement. "It is likely that in-person audits will reveal more significant disparities because landlords will have visual cues to confirm the sexual orientation of testers that might not have been as easily detected in the emails."
The study is based on nearly 7,000 email tests conducted in 50 metropolitan markets across the country between June and October of 2011. According to HUD, two emails were sent to the housing provider regarding the unit advertised online for each test with the only difference being the sexual orientation of the two couples. Unfavorable treatment was measured by "whether the tester was told the unit was available, asked to contact the landlord, invited to the see the apartment, or received any response at all."
HUD Secretary Shaun Donovan said the agency remains committed to ensuring LGBT people have equal access to housing.
"President Obama and this administration have been unmatched in our efforts to ensure equal and fair treatment of lesbian, gay, bisexual and transgender (LGBT) persons and communities," Donovan said in a statement. "Following the president's lead, HUD has taken historic steps in the area of fair housing to ensure that we fulfill our nation's commitment to equality. As this study shows, we need to continue our efforts to ensure that everyone is treated the same when it comes to finding a home to call their own, regardless of their sexual orientation."
Nevertheless, advocates argue the study is evidence of the need for federal housing protections for LGBT people.
"Conducting this study is yet another example of HUD demonstrating its commitment to the LGBT community," said Ian Thompson, a legislative representative for the American Civil Liberties Union, in a statement. "But we desperately need congressional action so that the Fair Housing Act is amended to explicitly prohibit discrimination on the basis of sexual orientation and gender identity."
[Photo: Shaun Donovan (Courtesy of the Department of Housing and Urban Development)]
[Editor's Note: This story has been updated to include statements from Samantha Friedman and Ian Thompson.]
Read the full study here:
An Estimate of Housing Discrimination Against Same-Sex Couples