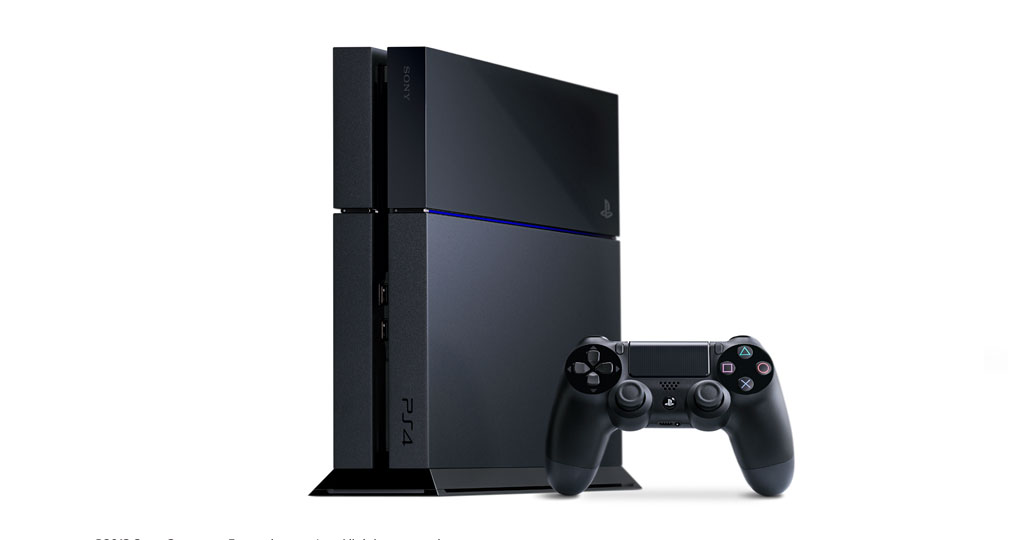 We finally have it, the finished PS4 in all it's matte/glossy mix. An interesting piece of design, the console is an unusual parallelepiped shape, with a glossy, black top and a matte, black lower half.
Really, though, the big news came at the end of Sony's conference, and it was teling that the biggest cheers of the night came as Sony was wrapping things up. The first raucous round of applause and cheering came when SCEA President and CEO Jack Tretton confirmed that the PS4 would not charge users for selling or lending their games, with a used games policy in line with that of every other generation of consoles. Backing this up was news tha console won't require users to check in online once a day, and won't stop working if you don't have access to an internet connection. They were less-than-subtle jabs at the competition, with Microsoft's pricing strategy for used games coming under fire from gamers and the press, but perhaps the biggest smack in the face to Microsoft came next.
Sony announced that the PS4 will launch this holiday season at just $399. Yes, you read that correctly. $399. Sony undercut their rival by $100, and the original PS3 by the same amount, which launched in 2006 at $499. For the price of an iPad, Sony are giving gamers access to the most powerful home console available. It's a bold move, and one sure to gain Sony a lot of sales when compared with the Xbox One — the stunned reaction of the crowd, myself included, was sufficient evidence that nobody was expecting such a low price.
This holiday season is going to be an extrememly interesting battle for supremacy, but Sony have put themselves on a strong foot. This holiday season is going to be one hell of a sales battle.