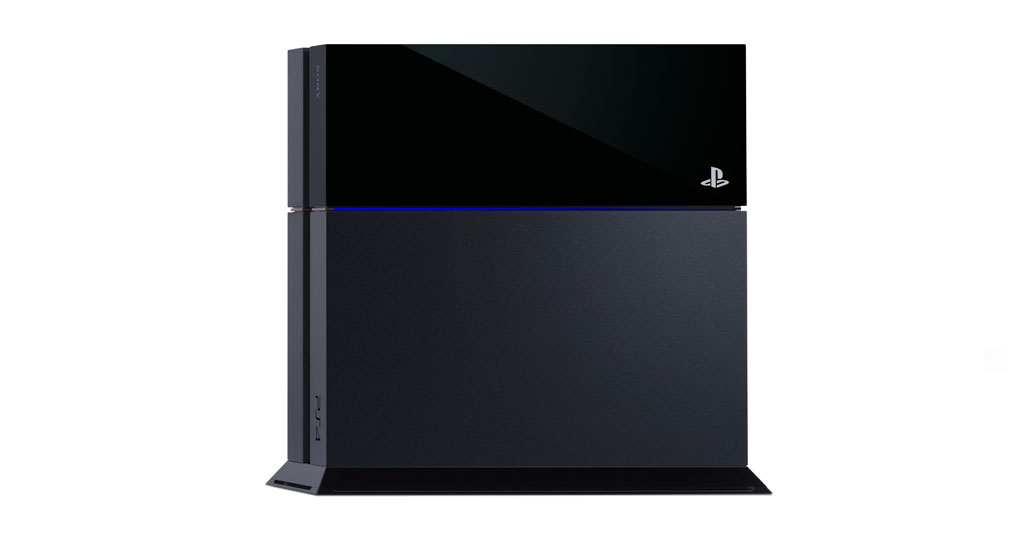 Sony's conference had the air of a boxing match. Thousands of onlookers, bets made, discussions over outcomes breaking out across the stadium, anticipation in the air. Fanboys waiting for the knockout blow, that one announcement that seals the pre-E3 conference "win", developers and industry insiders judging overal performance to assess Sony going forward. As the lights dimmed, and the music started, the tense eagerness in the air reached fever pitch. Then, after a brief video, it was business as usual. Jack Tretton, SCEA CEO and President, stepped out on stage and, after thanking those in attendance and streaming online, jumped straight into products. The PS4, what everyone was so desperately waiting to see, would have to wait.
Sony took it's conference to reiterate the value of the PlayStation Vita. The handheld system has struggled to gain worldwide notoriety, facing stiff competition from Nintendo's all-conquering DS and 3DS. In it's 2nd year, the Vita has 125 games available — a figure which jumps to 650 when PS1, PSP and PS Mobile games are taken into account. Tretton, perhaps stressing to developers, stated that Vita owners in the US own an average of 10 games per system, and then turned his attention to the gamers in the audience, saying it's library would only get stronger in 2013. 85 titles are slated to launch before the end of the year, including blockbuster titles such as Batman: Arkham Origins, Killzone Mercenary, Tearaway, HD remakes of God of War 1 & 2, Final Fantasy X, Dead Nation and Flower. On top of that, The Walking Dead: 400 Days will be coming to Vita, with an exclusive bundle that includes the first game and additional content. Tretton finished by calling the Vita the "Ultimate companion for PS4". Whether the wealth of content Sony are driving to the system can help engage consumers remains to be seen, though for exisiting owners it's a confidence boost in support for the Vita going forward.
Next up was the console that, in its unveiling 7 years ago, caused controversy and acclaim in equal measure. Yes, the PS3 is now 7 years old, but shows no signs of slowing down in its twilight years. Sony blasted out a quick showreel of upcoming titles for the console, including The Last Of Us — Naughty Dog's latest effort, which has received critical acclaim — Puppeteer, rain, Beyond: Two Souls — the latest title from Quantic Dream, creator of Heavy Rain, with a gameplay trailer that was breathtakingly cinematic and a story that is shaping up to be considerably more action-focused than Heavy Rain but with the same detail and emotion, and a launch date of October 8th. Gran Turismo 6 received a new trailer, detailing its new physics, supension, aerodynamics, tesselation and rendering engines, and looking beautiful as ever. Batman: Arkham Origins lands on October 25th, and includes PS3-exclusive DLC and a 1960's Batman skin from Adam West's iconic portrayal of the character. Sony also announced a GTA V bundle, launching this September for $299, with a GTA V-branded headset. All-in-all, more than 300 titles will launch before the end of the year — not bad for a system on its way out.
Then, it was on to the good stuff, the main event. PS4.
For a full breakdown of upcoming games for the new system, head here, where we've given you all the trailers and nuggets of information.
As for the PS4 itself? Well, we have the games, we now know what the console looks like and how much it will cost, but we still didn't know what the finer details of the operating system would entail. This is where Sony really started packing its punches, though there were a few missed throws.
First up was better integration with the Sony Entertainment division and its network of global content. They are specifically curating content for the Music and Video Unlimited services, including TV, Film and Music, with a new programming plan that will be available exclusively on the PS4 and PSN. Upon launch, there will be 150,000 films available, as well as 20 million songs, all streaming across PS devices, smartphones and tablets. Also confirmed was that, globally, the PS3 is the world's favourite device for streaming Netflix, and that in the US Verizon's Redbox service would be launching "very soon".
Extra content is always welcome, but its the games that people care about — Sony calmed any fears over a lack of content, stating that there were currently 140 titles in development for PS4, with 100 of those available in the first year. 40 of those include experiences that are unique to PS3 — exclusive games, additional content, exclusive access to betas etc.
Tretton continually emphasised the support that Sony has for the rights of gamers, and that player satisfaction is paramount to Sony. His continued reiteration of these facts bore their reason when Sony turned to its main rival to deliver its deadliest blows of the night. The games were the warm-up, some great, some good, but Tretton took square aim at Microsoft and devliered a series of knocks that roused the crowd into a ridiculous fervour.
PS4 supports used games, and will have no restrictions imposed. At all. Gamers can trade, sell and lend titles, or keep them forever. The PS4 doesn't need an internet connection to play certain titles. It doesn't require daily authentication. It won't stop working if you don't go online. Every fact was a punch to Microsoft's lambasted policy on used games and mandatory console checks.
Sony then brought out PlayStation Plus to continue the assault. Games can be played as they download, cross-game chat will be available, the share button will enable greater interactivity and exposure to content and gameplay, existing PS PLus subscriptions will carry over to PS4, the same subscription will work across the PS3, PS4 and Vita, discounts will continue, as will cloud saves and automatic updates. Early access to certain betas will be granted, as well as the offer of one free game per month with a valid subscription — though these will likely be indie titles as opposed to major releases.
However, Sony used the cheering and support of the crowd to mask one sly change — to play online multiplayer games, users must now have a PlayStation Plus subscription. It's a move towards the Xbox Live tiered system, and it received a muted, somewhat confused response at the conference. One of the PS3's biggest advantages was its free multiplayer, so it will be interesting to see how gamers react to the change.
Nobody at the conference was ready for the closing announcement, however. Microsoft had already announced the Xbox One at $499, and many expected the PS4 to match or come close to this price. Instead, Sony delivered the biggest shock of the night, the heaviest smack to the face of Microsoft, with its price.
The PS4 is only $399.
That was it. Blow delivered, Sony stepped back, watched the reaction of the crowd and savoured its night.
It's going to be one hell of an E3.
Watch the full conference below. Be warned, it's a long one.