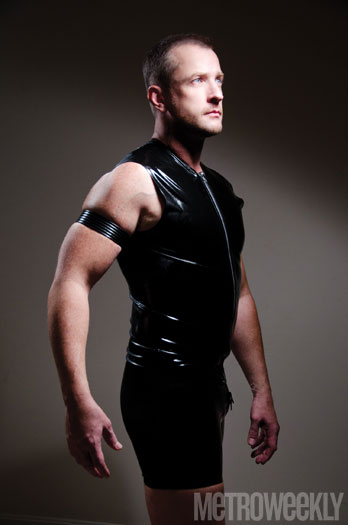 Coverboy: Alex
(Photo by Julian Vankim)
What about on shoes?
$500. Boots count.
What's your favorite food to splurge with?
Seafood.
What's your favorite season?
Fall, because of Halloween and the colors and the weather.
What kind of animal would you be?
Technically, I'm a retriever pup.
But if you couldn't be a puppy…?
Then I'd be an eagle. That's my spirit animal.
What kind of plant would you be?
An oak tree.
What kind of car would you be?
A Jeep.
What are you most grateful for?
The people in my life who love me.
What's something you want more of?
I'm happy, so that's tough. I don't.
State your life philosophy in 10 words or less.
Kink is my religion.