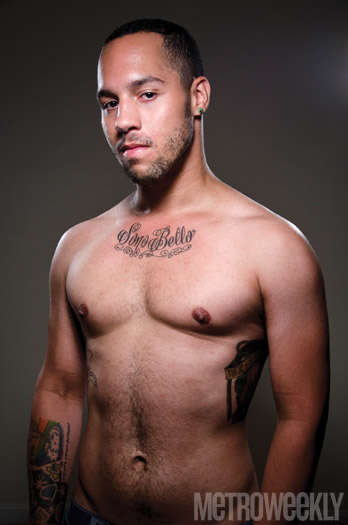 Coverboy: Daly
(Photo by Julian Vankim)
Pick three people, living or dead, who you think would make the most fascinating dinner guests imaginable.
Kathy Griffin, RuPaul and Tyra Banks.
What would you serve?
Traditional Jamaican food, like curry chicken, plantains, beans and rice, a little Jamaican rum.
How would you describe your dream guy?
I think it changes all the time. It depends on personality. Somebody who's caring, family-oriented, a good friend, faithful, and stable in their job. Somebody who's confident. And someone with a nice, eye-catching smile.
Define good in bed.
No words. When it's so good you don't even know how to describe it.
Who should star in a movie about your life?
Ben Savage.
Who was your first celebrity crush?
Does it have to be a guy?
Tell me both, your first female and male crushes.
My first crush was Tiffani Amber Thiessen from Saved by the Bell. My first male crush was A.J. McLean from the Backstreet Boys.
Who gets on your nerves?
People who are annoying just to be annoying. I also don't like people who are too clingy.
If your home was burning, what's the first thing you'd grab while leaving?
My iPad and my passport.
What's your biggest turn-on?
Nice legs and confidence.