Electronic/dance music, or EDM, is a singles-driven genre, so you don't expect EDM artists to produce albums as regularly as you do those in other genres — in pop music, roughly every two or three years. (I'm talking here about true artists, singer/songwriter types, not the DJ/producers who can and do quickly crank out sets of songs with little in the way of common theme or personality, and a different vocalist on every track.)
Ultra Naté, for example, has taken six years to produce each of her last two albums: 2007's Grime, Silk & Thunder and the new Hero Worship. It's not that we haven't heard from the gay-popular Ultra in the interim. She's been a regular performer — even a DJ — at Capital Pride, her hometown Baltimore Pride and beyond, and she's also featured on several club hits by producers including Tony Moran and David Morales.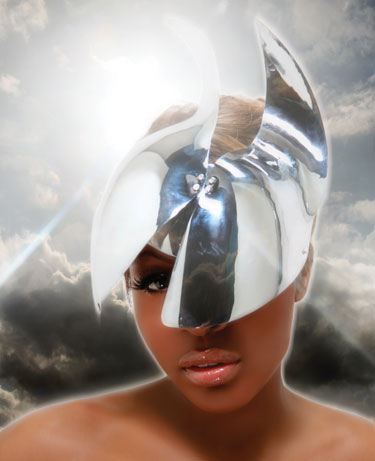 Ultra Naté
(Photo by Karl Giant)
In fact, to some extent Ultra Naté uses Hero Worship as a repository of the collaborations she's made over the past few years with both producers and other artists. You could criticize that as cheating — if it didn't work so well. And Hero Worship works very well as an album. The set, rich in dance diversity, is designed as something of an homage to Ultra's house heroes. It offers a taste of house over the decades, drawing in nearly every style, from disco to soul house to hip-hop to, naturally, Baltimore club. Ultra Naté has even hit on U.K. garage and its now mainstream offshoot dubstep — both in its original, light and sweet herky-jerky format (the Destiny's Child-esque skittering mid-tempo jam "Nobody Has to Know") as well as today's more jarring and jumpy style.
In fact, Ultra Naté starts off Hero Worship with dubstep, as the style colors both the leaden rocktronica tune "Radio" and the club banger "Everybody Loves The Night." And even though she works to keep both tracks tasteful — she doesn't dip into Skrillex-style noisy excess — you might worry that the rest of the album will suffer by sounding too much like this. Worry not. Because Ultra smartly works with various producers to create songs right out of the David Guetta/Calvin Harris playbooks — which of course are derivatives from her own '90s-era playbook, including her pop hits "Free" and "If You Could Read My Mind." Most of the rest of Hero Worship traffics in this kind of diva house, from "Unconditional" with Nervo (the writers behind David Guetta featuring Kelly Rowland's "When Love Takes Over"), to the sensational "Right Now" with the house legend Todd Terry, to the warm vibes and uplifting spirit of "Planet Called Love" with David Morales.
Ultra also collaborated with Michelle Williams from Destiny's Child on a rather color-by-numbers diva duet, "Waiting on You." The regular edition of Hero Worship ends with "Save Me," an incredibly touching song, destined to become a hit, on which Ultra worked with the noted house producer Robbie Rivera. And then the deluxe edition keeps the party going with "God's Message," a short song with Marlon D's exquisite Chus & Ceballos-style tribal groove over which Ultra sings, channeling God, "I want you to, put your whole trust in me." With a song this good, there can be no doubt.
Ultra Naté
Hero Worship (Deluxe Edition)
BluFire/Peace Bisquit
$14.99




For something completely different from anything else here — or really anything else we've heard from Ultra since she started her career over two decades ago — she tapped DJ Class to produce the happy, bouncy, Black Eyed Peas-esque hip-house track "Hey DJ." DJ Class, one of the pioneers of what is known as the Baltimore club sound, recalls will.i.am in his rap here. "Get your ass up, let me see that ass up," he almost deadpans at the end of his languidly delivered rap about his purpose behind the decks. He then gives a proper shout out to the lady of the house, and chances are you'll wanna shout out right along with him: "Ultra!"
DOWNLOAD THESE: "Hey DJ," "Right Now," "Save Me"