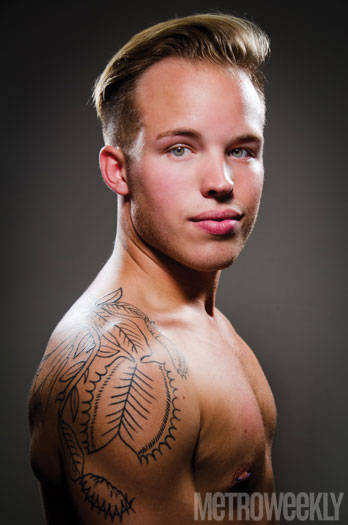 Coverboy: Jesse
(Photo by Julian Vankim)
What's your favorite retail store?
Barneys.
What's the most you'll spend on a haircut?
$60 with Nicole at the Barber of Hell's Bottom. She's totally worth it.
What about on shoes?
Two words: Lanvin high-tops. I'll let you do the research.
Aren't you worried they'll get destroyed?
I wore them once to this rave in this dirty warehouse, and they came out all black. They used to be suede, but now they're totally ruined. But on the other hand, I like that worn, grungy look.
What's your favorite food to splurge with?
I really like to try new things. If I can't pronounce the name, that's even better.
What's your favorite season?
The transitional period between summer and fall.
What kind of animal would you be?
A two-toed sloth, because they have the most relaxed lifestyle.
What kind of plant would you be?
A Venus flytrap.
What kind of car would you be?
A Tesla, because they are stylish, but environmentally conscious.
What are you most grateful for?
Being educated and well-traveled.
What's something you want more of?
Stamps in my passport.
State your life philosophy in 10 words or less.
Do you.