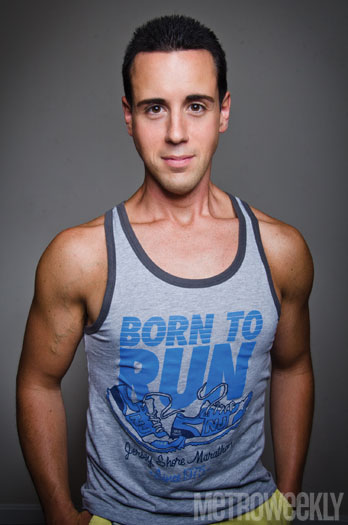 Coverboy: Rich
(Photo by Julian Vankim)
What's your favorite food to splurge with?
Ben & Jerry's vanilla with two scoops of Jif chunky peanut butter.
What's your favorite season?
Fall. There's nothing like opening the windows on a cool, crisp night and snuggling into a comforter cocoon.
What kind of animal would you be?
A llama. They're intelligent, they're gentle, and you'd get to spit and not get in trouble.
What kind of plant would you be?
Bamboo. It bends, but doesn't break.
What kind of car would you be?
A Lamborghini. Because it's Italian, fast and has character.
What are you most grateful for?
My health. Despite how I look right now, my body has been through a lot, and I will never take it for granted.
What's something you want more of?
Mi famiglia. I'm Italian. That's how we roll. If someone's in trouble, the entire extended family will come running to your side.
State your life philosophy in 10 words or less.
Comparing yourself to others makes you lose who you are.