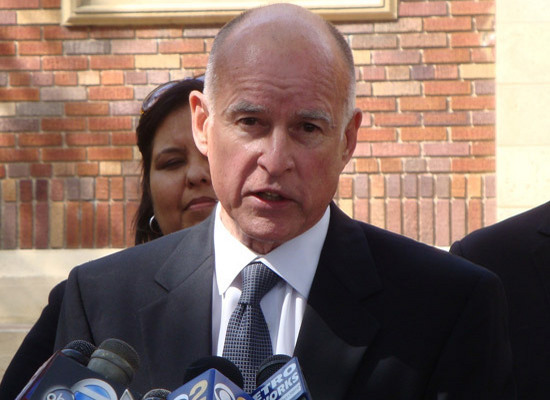 California's ban on "ex-gay" reparative therapy for minors was upheld Thursday by a federal appeals court.
The Ninth Circuit Court of Appeals ruled unanimously that the law, which prohibits children younger than 18 from undergoing "sexual orientation change efforts" at the hands of licensed therapists, "does not violate the free speech rights of practitioners or minor patients, is neither vague nor overbroad, and does not violate parents' fundamental rights."
Furthermore, the 3-0 decision states the state Legislature was within its right to pass the legislation in order to protect the well-being of minors, and under its police power, "California has authority to prohibit licensed mental health providers from administering therapies that the legislature has deemed harmful."
California became the first state in the nation to outlaw reparative therapy after Gov. Jerry Brown (D) signed the legislation into law last September. Set to go into effect Jan. 1, the law's implementation was delayed after legal challenges from therapists who engage in a practice the American Psychological Association has found to pose critical health risks, including suicide. According to the Associated Press, that injunction is now lifted following today's ruling.
"Today the court made a powerful statement that California's LGBT young people deserve to be protected from grave psychological abuse," said Human Rights Campaign President Chad Griffin in a statement. "We're grateful to the court for recognizing that the law is a valid exercise of California's duty to regulate medical professionals and ensure that they do not advance ineffective and harmful practices. The law will put an end to practices that have not only been debunked as junk science, but have been proven to have drastically negative effects on youth well-being."
New Jersey followed California as the second state to ban ex-gay therapy after Gov. Chris Christie (R) signed similar legislation into law earlier this month, which has also been challenged by conservative groups. HRC, along with other LGBT-rights organizations, have called on states to follow California and New Jersey and approve similar bans.
"We will continue our fight against this kind of child abuse, which has been deemed harmful to children by all major mental health, medical, and child welfare organizations," Griffin added.
[Photo: Jerry Brown. Credit: Neon Tommy/Wikimedia Commons.]