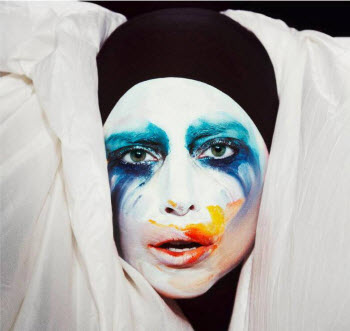 Lady Gaga's back with the first single from her upcoming album "Artpop", due to be released this fall. Originally expected to be released next week, Gaga noted on her Facebook page a "pop music emergency is underway" and that "Due to hackers an abundance of low/high quality leakes… we issues this pop music emergency… Monsters spread the word. My new single "Applause" is out today."
The track can be heard on iHeart radio here:
Initial reaction – it doesn't seem as immediately commercial or anthemic as her last two debut singles, "Born This Way" and "Bad Romance", but it definitely has an appealing, high energy vibe. It gets better with each listen. The keyboard riffs through the verses have a bit of an 80s sound. The song is crying out for remixes. Will be dance-floor banger for sure.
One thing is certain – "Applause" will quickly work its way up the pop and dance charts.