Members of the D.C.-area LGBT community announced Friday they plan to picket outside of a concert by the Mexican rock band Molotov due to the group's anti-gay lyrics, which are alleged to have inspired violent attacks against LGBT people.
The LGBT-rights organization Equality Maryland, service organization Casa Ruby, and the Latino GLBT History Project announced they will be picketing to educate fans and to protest the use of certain anti-gay phrases.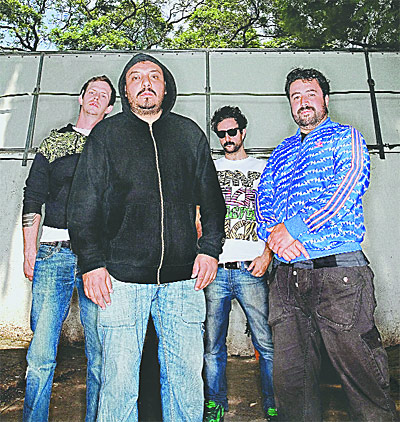 Molotov
(Photo by via Wikipedia)
At issue is one of the group's songs, "Puto," which contains the lyrics Amo maton, matarile al maricon! Y que quiere ese hijo de puta? Quiere llorar! Quiere llorar! in its refrain. Roughly translated, the lyrics say: "Love the killer, kill the faggot, and what does this son of a bitch want? He wants to cry! He wants to cry!"
The song also uses other crude language. But the phrase Matarile al maricon was allegedly yelled during an attack on a 19-year-old gay male in Chile. The victim, Esteban Navarro, was attacked by a group of six people in June wielding a machete, knives and iron bars, causing injuries requiring his leg to be amputated, as reported by Terra.
"We appreciate that Molotov released a statement saying 'No one should be a target of violence because they are LGBT,"' Equality Maryland and its partners said in Friday's announcement, citing a statement posted on Molotov's website. "They also said they would refrain from using this hurtful phrase during their U.S. tour. However, they should stop using this word in any country and should encourage their fans not to use it."
"Our music gives voice to the people who aren't in a position to do so for themselves and often times we sing about things that some governments don't want you to see or hear," the band's statement reads, in part. "It was never meant to disrespect the gay community."
The picketers hope to encourage concert attendees to sign a petition urging Molotov to stop using the phrase in the band's music and to discourage fans from using it as well.
The protesters will be meeting in front of The Fillmore entertainment complex, at 8656 Colesville Road, in Silver Spring, at 6:30 p.m. on Monday, Aug. 26.