For the first time in history, the Supreme Court has opened the door for same-sex married couples to receive federal tax-related benefits previously available only to opposite-sex couples, including income-tax benefits, estate- and gift-tax benefits, and taxpayer-friendly employee benefits.
But as much as the LGBT community is proud of the repeal, all that glitters is not necessarily gold when it comes to the promise of new benefits, warns the Capital Area Gay and Lesbian Chamber of Commerce, aka the Chamber.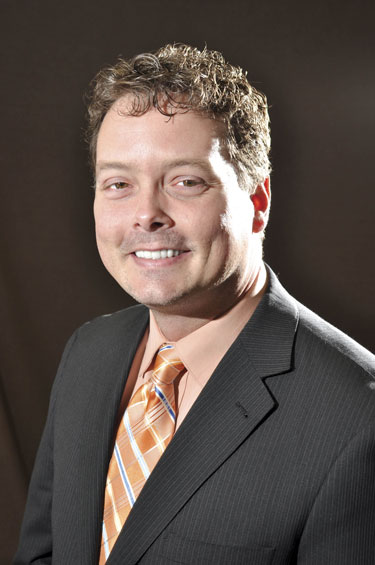 John Caldwell
(Photo by Todd Franson)
While the Court's historic 5-4 ruling on June 26 striking down key provisions the Defense of Marriage Act (DOMA) will pave the way for marriage equality for millions, the route to marital bliss also leads through Uncle Sam's byzantine, sometimes hair-pulling, bureaucracy governing marriage-related tax benefits.
The issues may be complicated, but married same-sex couples – or those planning to marry – shouldn't fear tax-related headaches. The Chamber's next Business Matters Lunch session, Aug. 23, will help you cut through the bureaucratic red tape and focus on exactly what the death of DOMA means for your marriage and financial future.
"With this seminar, we hope to address issues experienced by Virginia, Maryland and D.C. residents moving into states where same-sex marriage and partnerships aren't recognized, as well as potential amendment of previously filed tax returns in states that do," says John Caldwell, managing partner of Malvin, Riggins & Company P.C., a tax and accounting firm that is sponsoring the session. "There's a lot of conflicting information out there, and we're going to cut through any confusion."
For same-sex couples, married or otherwise, the further ramifications of DOMA's death are just beginning to appear: Beyond taxes are obvious considerations for domestic-partner benefits, past contributions to Social Security and Medicare, future benefits, as well as overall finances and estate/trust matters. Indeed, whether you are partnered, single, legally married or somewhere in between, every family situation is different – and the Chamber wants to help.
The beauty of the Business Matters Lunch series, like all of the Chamber's events, is that it focuses on the specific needs of the LGBT business community. Caldwell counsels attendees to "be prepared with questions on issues that affect you directly," as much of the hour will be a well-structured, formal question-and-answer session. Caldwell, a full-service tax and accounting specialist, boasts more than 20 years of experience and expertise in individual, business and estate/trust tax preparation and consulting, payroll services for businesses of all sizes, bookkeeping and financial statement preparation (audits, reviews and compilations), retirement planning, IRS representation, wealth management and much more. Both Caldwell and Malvin, Riggins & Co. work throughout the LGBT community and are familiar with the unique needs of LGBT couples. The company is also experienced in providing tax solutions to community and nonprofit organizations.
The Chamber's Business Matters Lunch (BML) series, a monthly gathering in the heart of Washington, consistently brings together experts on various topics with members of the LGBT community to provide "an educational forum and daytime networking opportunity dedicated to small business issues and leaders." The BML series is open to the public, and reservations may be made for a small fee. Lunch is included with each registration. Learn more about the Chamber's BML series and reserve your spot online at caglcc.org/upcomingevents.
Brennan Gamwell is a D.C.-based communications and marketing manager and freelance writer. Learn more about his work at brennangamwell.com.
Winner of the 2012 NGLCC Chamber of the Year Award, the Chamber means business. For more information, visit caglcc.org.