Many are familiar with Metro Weekly's Next Generation Awards, which for five years have celebrated members of the LGBT community younger than 30 who already have amazing accomplishments to their names. The awards have existed as a way to recognize and thank those young people, and to encourage them to continue living up to their potential.
At the last awards ceremony, in May, Metro Weekly co-publisher Sean Bugg announced that the awards had spawned a new entity, the Next Generation Leadership Foundation (NGLF), "dedicated to inspiring, nurturing and mentoring LGBT youth and young adults, creating spaces for them to lead in a variety of fields, from business to politics to activism to arts," as the new foundation's mission reads, in part.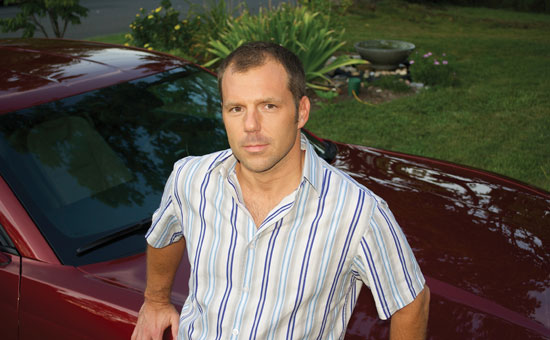 Sean Bugg
Today, Bugg reports that he's formed a nascent board of five members, while he serves as president of that board and as the foundation's executive director.
"Our timeline for the next few months is about building support, participation and funding for the 2014 Leadership Camp that we plan to have in June of next year," says Bugg. "We will be bringing 20 to 25 LGBT young people who have just graduated from high school to D.C., where they can meet with leaders in various industries and careers. It just makes sense, if you're trying to introduce young people to all the things they can do as openly LGBT people, to bring them here."
As the foundation and its plans move into high gear, however, Bugg will need to focus his attention on that effort. To that end — after two decades with Metro Weekly, from contributor to co-publisher — he is stepping down, taking his final title with the magazine: editor emeritus.
"Not many people are lucky enough to help start a publication and then work for that publication for two decades, in some way or another, and see it grow and succeed," says Bugg, adding he'll still be penning a weekly column for the magazine, as well as offering advice when asked to Editor-in-Chief Randy Shulman, who moves from co-publisher to sole publisher. "I'm incredibly proud of what Randy has done for the magazine, because he's really the guy who started it, not me. I was there and I helped, but it was his baby. But I really have a sense of pride. It's seeing something you put together, something you helped grow, become an important part of the community."
As Bugg says he'll remain attached to Metro Weekly, Shulman offers that the magazine is fully behind Bugg's new foundation.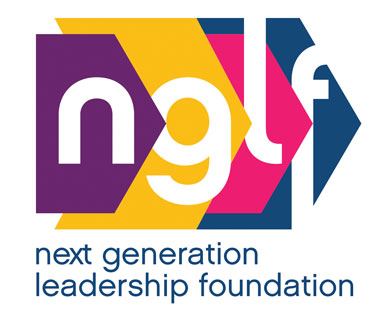 Next Generation Leadership Foundation (NGLF) logo
"The Next Generation Awards, even though they were under Metro Weekly, it was Sean's brainchild," says Shulman. "To see that evolve is one of the proudest moments I've had in my 20 years at this magazine. It's one of my proudest moments, to watch Sean with all his abilities in this arena. When he came to me with this idea that he wanted to grow it further, I couldn't have been happier for him. It just makes sense that he do this. We're going to continue to support Sean and his foundation in any way that we can."
Victoria Kirby is also doing her part to support the foundation. This 2011 Next Generation Award winner, now based in Tampa, Fla., as state coordinator of Organizing for Action, has joined on as one of Bugg's board members.
"I'm really excited about this," says Kirby. "I think it's a great idea. When you look at the programs available for people in our community, it's needed."
While Kirby grants there are a number of organizations running programs aimed at guiding young LGBT people, she believes the Next Generation Leadership Foundation is unique with its emphasis on mentoring across a range of fields. Similarly, Bugg emphasizes that he wanted to ensure the NGLF mission would not duplicate any work already being done.
"Having programs where people can see role models is very important," Kirby says of the foundation's efforts. "It's important we raise leaders who feel comfortable in their own skin."
"I'm very proud of Sean for making this jump," adds Kirby, 26, building up to the pitch that shows she has board-member acumen beyond her years. "I'm excited about the idea, making the camp a reality. I'd encourage readers to give, open their pocketbooks and hearts to young people being trained and empowered to truly become the leaders of the next generation of our community."
For more about the Next Generation Leadership Foundation, visit nglf.org.