The Social Security Administration has begun processing limited benefits and payments for some same-sex couples in compliance with the Supreme Court's invalidation of Section 3 of the Defense of Marriage Act, the agency announced Friday.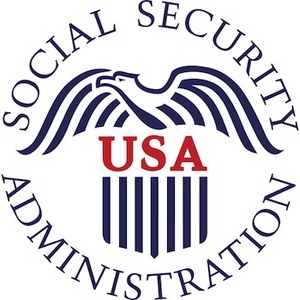 "Social Security is now processing some retirement spouse claims for same-sex couples and paying benefits where they are due," Carolyn W. Colvin, acting commissioner of Social Security, said in a statement.
The updated "Windsor instructions" that now recognize same-sex marriages will apply to all claims filed on or after the Supreme Court ruled in the Windsor case on June 26, or any claims that were pending final determination at the time of the ruling.
However, payments will be limited for the time being to same-sex couples who are legally married and live in the 13 states that permit same-sex marriage, as well as the District of Columbia, where same-sex marriage is also legal. Colvin, however, hinted that that could change as the government continues to update federal policies and regulations.
"We continue to work closely with the Department of Justice," Colvin said. "In the coming weeks and months, we will develop and implement additional policy and processing instructions. We appreciate the public's patience as we work through the legal issues to ensure that our policy is legally sound and clear."
President Barack Obama, who ordered his cabinet to implement the DOMA ruling "swiftly and smoothly," has said he believes the decision to award lawfully married same-sex couples full federal rights and benefits should apply in all 50 states.
"It's my personal belief — but I'm speaking now as a president as opposed to as a lawyer — that if you've been married in Massachusetts and you move someplace else, you're still married, and that under federal law you should be able to obtain the benefits of any lawfully married couple. But I'm speaking as a president, not a lawyer," Obama said in June.