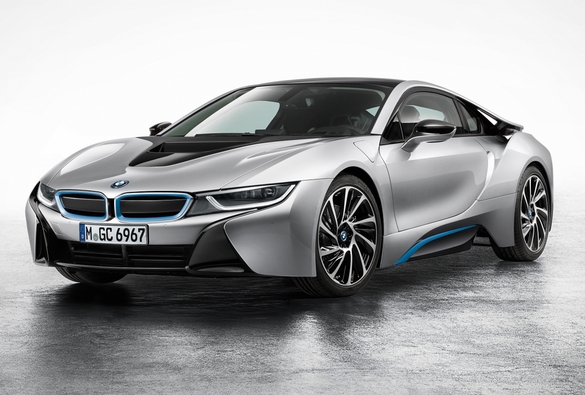 It's official: BMW can safely take the crown for the best-looking hybrid. Their new i8 coupe, unveiled at the Frankfurt Motor Show, is a lightweight, sporty, fast and yet frugal response to rising fuel costs and a demand for more exciting environmentally friendly cars. Expected to reach American shores in spring next year, the fuel savings had better be substantial, as the price of entry is a rather eye-watering $135,925. Once your eyes have dried, though, you'll be able to look at its stunning beauty. Hewn from a mixture of materials including carbon-reinforced plastic, the i8 is BMW's sexiest car in years.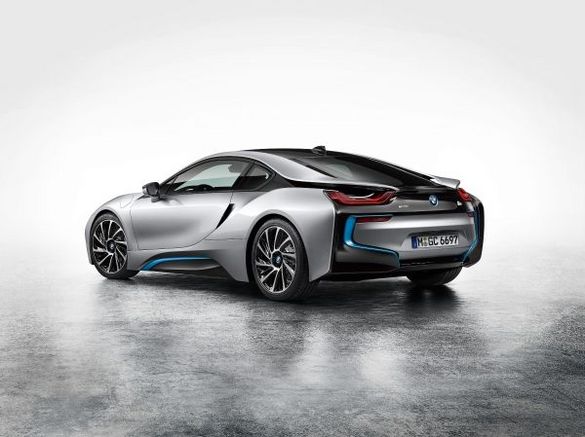 It's also shaping up to be one of their most exciting to drive. A featherly 3,285 lbs, it's powered by a 1.5-litre, 3-cylinder, turbocharged gas engine that produces 231 hp and 236 lb-ft of torque. Hardly thrilling numbers, but that's not everything. Driving the rear wheels through a 6-speed auto, the gas engine is mated to a custom-made electric motor which powers the front wheels, giving the i8 all-wheel drive. Generating 131 hp and 184 lb-ft of torque, the hybrid system gives the i8 a total of 362 hp and 420 lb-ft of torque, which sounds far more sporting. Those figures, combined with the low weight, equate to a 0-60 sprint time of just 4.4 seconds. The downside? There isn't one. The i8 is rated at a combined 94 mpg. In electric-only mode, it'll travel 22 miles at up to 75 mph, and has a combined range of 310 miles.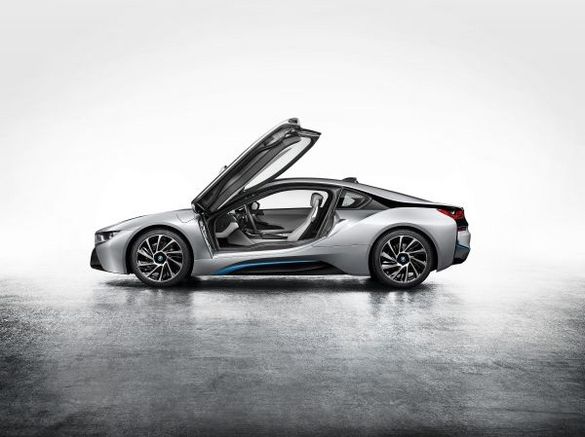 The 2+2 coupe comes with a host of BMW's safety and entertainment options, 5 driving modes to adapt to your needs, and an overwhelming feeling of superiority for killing the earth a little less than the guy in the Porsche next to you. If you're interested (and why wouldn't you be?), you might want to head to your nearest dealer and start throwing dollars around before deliveries begin early next year.