If you like guys with a positive attitude, you'll love Noah. Originally from Bangkok, Noah has been in the United States for three years, where he's enrolled in English classes and is pursuing more schooling with the hopes of one day becoming a chef and opening his own business. He currently works as a bartender at Tsunami Sushi & Lounge.
When he's not working, he likes hitting the gym, making new friends, or stepping into Nellie's or JR.'s for a drink. If you catch him in a dancing mood, he'll likely be at Town or Cobalt. Though a man of few words, Noah always smiles and remembers to be grateful for the opportunities he has been given.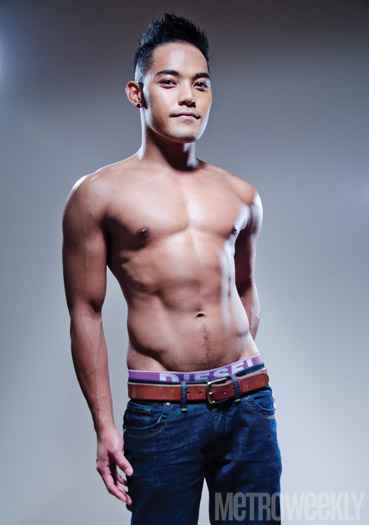 Coverboy: Noah
(Photo by Julian Vankim)
What's on your nightstand?
My phone, iPad and some mail, along with some bills.
What's in your nightstand drawer?
Magazines, my watch and my wallet.
Where do you keep the condoms and lube?
In my gym bag.
What are your television favorites?
Orange Is the New Black.
What was your favorite cartoon when you were a kid?
Popeye.
Who's your greatest influence?
My mom, because she's always cared for me and been there for me.