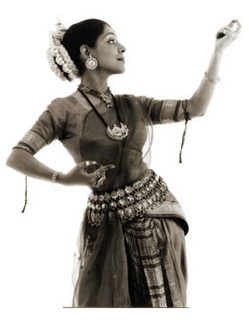 Tonight, Sept. 20, is the launch of Dakshina/Daniel Phoenix Singh Dance Company's 10th Annual Fall Festival of Indian Arts at the Shakespeare Theatre's Sidney Harman Hall. The gay 41-year-old Singh, who moved to the D.C. area in 1990 from his native India, welcomes many fellow internationally acclaimed Indian artists over the next two weekends.
These include: Madhavi Mudgal Dance Company, an all-female Indian troupe epitomizing the elegance and sophistication of the highly lyrical dance art of Odissi, on Friday, Sept. 20, at 8 p.m.; Sadanam Balakrishnan & Leela Samson, presenting Urvashi, a collaborative work drawing on the dance forms of Kathakali and Bharata Natyam, on Saturday, Sept. 21, at 8 p.m.; Astad Deboo in an evening of solo works that blend folk, traditional and contemporary movements and span the range of human emotions, on Sunday, Sept. 22, at 4 p.m.; Sheejith Krishna, presenting an original dance-theater production commissioned by Dakshina and featuring an all-male cast of performers, on Friday, Sept. 27, at 8 p.m.; and Shanta & VP Dhananjavan, a married couple who has performed together for over 50 years will close the festival on Saturday, Sept. 28, at 8 p.m. Dakshina will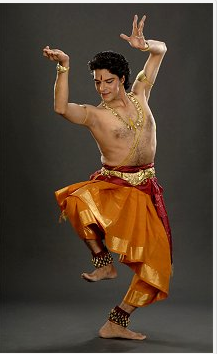 Singh will lead his company Dakshina as the opening act at tonight's event, Sept. 20, and at the closing event on Sunday, Sept. 28. Students from several schools of dance focused on Indian dance styles will perform two hours before each event as part of the festival's free community performance series.
Dakshina's Fall Festival of Indian Arts runs to Sept. 28 at Sidney Harman Hall, Harman Center for the Arts, 610 F St. NW. Ticket prices vary. Call 202-547-1122 or visit shakespearetheatre.org or dakshina.org.