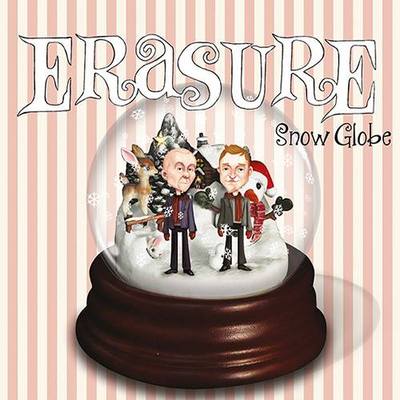 Erasure has announced that the followup to 2011's excellent "Tomorrow's World" album will be a seasonal affair. "Snow Globe" will be the veteran duo's first holiday album, preceeded by first single "Guadete," their take on a traditional Latin carol.
Erasure is approaching their 30th anniversary and have recorded a long string of hit singles, dating back to the '80s — including such classics as "Chains of Love," "Sometimes," "A Little Respect" and "Always". While they've never released a full seasonal album before, they have explored this territory in the past. The poignant "She Won't Be Home" was a high point on their 1988 EP "Crackers International," and they also recorded a traditional version of "God Rest Ye Merry Gentleman" which was used as a single b-side for the single "Stop!"
Erasure's Vince Clarke describes the album as having a minimal, stripped down sound and promises that vocalist Andy Bell has never sounded better. "Snow Globe" will hit stores on November 11.
Previous articles:
Refreshing — Erasure hasn't sounded this confident or fresh in nearly two decades, a contrast with the duo's producer Frankmusik