ExxonMobil received praise when the oil giant announced Friday that it would extend equal employee benefits to same-sex married couples beginning Oct. 1. But with the company's policy on LGBT workplace protections unchanged, advocates are questioning the sincerity of the move.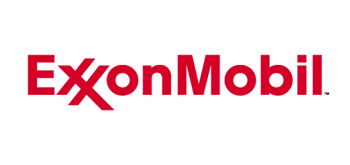 In a statement released Friday, the company said the decision to extend benefits, such as health insurance, to married same-sex couples was the natural step after the Supreme Court struck down Section 3 of the Defense of Marriage Act defining marriage as between a man and a woman.
"We have made no change in the definition of eligibility for our U.S. benefit plans. Spousal eligibility in our U.S. benefit plans has been and continues to be governed by the federal definition of marriage and spouse," the Texas-based company said in a statement, according to The Dallas Morning News.
The decision comes little more than a week after the Labor Department issued its own guidance stating legally married same-sex couples will be recognized by the federal government when it comes to private employee-benefit plans no matter where they live. Despite the move by ExxonMobil to follow the lead of the federal government in extending benefits to married same-sex couples, it remains one of the last Fortune 500 companies to prohibit LGBT workplace discrimination.
"There is no federal law protecting employees from discrimination against sexual orientation or gender identity and ExxonMobil refuses to join the majority of their Fortune 500 colleagues in adopting their own such policies," said Deena Fidas, director of the Human Rights Campaign's Workplace Equality Program, in a statement. "One has to wonder, what good are benefits for your same-sex spouse if you risk being fired for disclosing your sexual orientation in order to access them?"
It is that sentiment that has been echoed by other advocates, who question why ExxonMobil employees in same-sex relationships would apply for benefits if it meant risking their jobs altogether. With a long history of rejecting such protections for its employees, many insist ExxonMobil will only institute protections for LGBT employees should they be legally required to do so, such as with the passage of the Employment Non-Discrimination Act.
In May, for the 14th consecutive year, ExxonMobil shareholders voted overwhelmingly today to reject a resolution that would have protected LGBT people from workplace discrimination. During their annual meeting in Dallas, shareholders voted 81 percent to 19 percent to reject the resolution introduced for the fourth year in a row by New York State Comptroller Thomas P. DiNapoli, according to the Dallas Voice. A year before, shareholders rejected DiNapoli's resolution by an 80 percent to 20 percent vote.
ExxonMobil is one of the government's top 100 contractors. In 2012, more than $505 million in federal contracts was awarded to the company. According to HRC's 2013 Corporate Equality Index, ExxonMobil earned a score of -25. Of all Fortune 500 companies, 88 percent have a nondiscrimination policy for sexual orientation and 57 percent have one for gender identity. Of the top 20 Fortune-ranked companies, which includes ExxonMobil, 13 received scores of 100 percent.
"Friday's announcement about Exxon's spousal benefits came just days after the Labor Department's ERISA guidance made clear that Exxon was violating American law by denying health care to the lawfully wed spouses of their gay and lesbian employees," Tico Almeida, president of Freedom to Work, said in an email to Metro Weekly.
Almeida and Freedom to Work filed a complaint against ExxonMobil with the Illinois Department of Human Rights after conducting a test that allegedly showed the company gave preference to a non-LGBT applicant who was less qualified than the LGBT applicant. According to Almeida, the case is moving forward, with ExxonMobil's attorneys admitting the company received the résumés and the Illinois Department of Human Rights granting Freedom to Work's standing to bring the complaint. If ExxonMobil refuses to settle, Almeida says they will take the case to trial.
According to Almeida, "The timing [of Friday's announcement] shows that Exxon is the kind of company that only does the right thing when they are forced by law, and therefore we will push forward on Freedom to Work's lawsuit until Exxon agrees to amend its policies to make clear that LGBT Americans have the same workplace protections as everyone else."